Local Courts Scramble to Deal With Juror No-Shows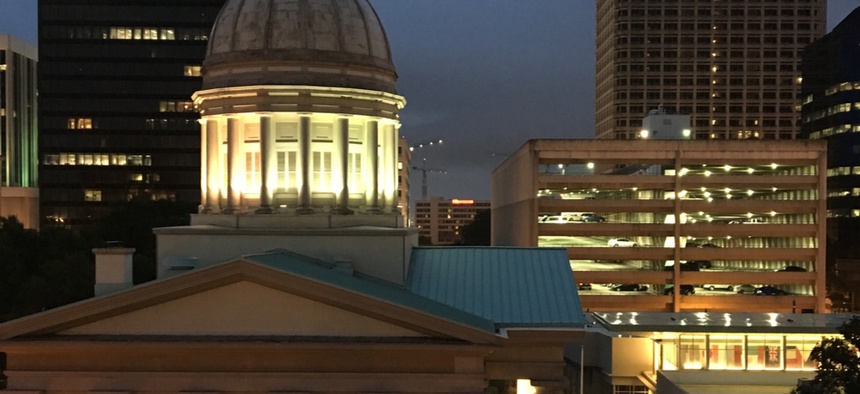 STATE AND LOCAL ROUNDUP | Ohio governor vs. agribusiness … London Breed's first day as San Francisco mayor … good news for parched Arizona … and Idaho's 8,000-pound exemption.
Good morning, it's Thursday, July 12. An important civic duty—jury duty—leads Route Fifty's state and local government news roundup, which also includes stories from Columbus, Ohio; San Francisco, California and Dallas, Texas, among other places. Scroll down for more ...
CRIMINAL JUSTICE | To some people, skipping out on jury duty might seem like a not-so-big affront to the justice system. No big deal, right? Wrong. In Norfolk, Virginia at least seven criminal and civil trials were delayed in 2017 because there were not enough jurors to seat. But, as the The Virginian-Pilot reports: "The number could've been much higher; trials are routinely delayed for many reasons, but no one keeps track of how often a lack of jurors is the cause." Norfolk isn't the only jurisdiction impacted by juror no-shows, which force courts to scramble to find enough jurors to proceed. "It's a huge problem," Sheriff Karl Leonard of Chesterfield County, Virginia, told the Richmond Times-Dispatch earlier this year. "It really delays justice." Juror no-shows recently caused jury selection problems in Spaulding County, Georgia, where two men faced trial, and were later convicted, in a high-profile racially-motivated murder from 1983. [The Virginian-Pilot; Richmond Times-Dispatch; Atlanta Journal Constitution]
The execution of a convicted murderer in Nevada—which experts said would be first in the nation to use the deadly opioid fentanyl—was put on hold on Wednesday. [National Public Radio]
After accusations that some sheriffs in her state were profiting on funds that were supposed to be used for jailhouse meals, Alabama Gov. Kay Ivey said on Tuesday that rules would be changed to ensure sheriffs can't use those funds "personally." [AP via AL.com]
GREAT LAKES | Calling Lake Erie the "crown jewel" of his state, Ohio Gov. John Kasich signed an executive order on Wednesday that would bring about aggressive new action to improve water quality by curbing phosphorus runoff into watersheds that drain into the western part of the lake. Western portions of Lake Erie have seen numerous toxic algal blooms that have harmed water quality thanks to agricultural runoff. Eight distressed watersheds were included in the executive order: Platter Creek, Little Flat Rock Creek, Little Auglaize River, Eagle Creek, Auglaize River, Blanchard River, St. Marys River and the Ottawa River. Late last month at the State Capitol, a handful of agricultural associations—including the Ohio AgriBusiness Association, Ohio Cattlemen's Association, Ohio Corn & Wheat Growers Association and Ohio Dairy Producers Association—launched a pre-emptive strike on the anticipated state regulatory action. [@JohnKasich; Ohio Governor's Office; Cleveland.com]
Meanwhile in Michigan, where an aging oil pipeline beneath the waters of the Straits of Mackinac has environmentalists and plenty of officials worried about a potential manmade disaster, there are new concerns about cozy relations in Lansing between state government and Enbridge, the Canadian company that owns Line 5, the pipeline in question. Emails that surfaced through an investigation by Bridge magazine and the Michigan Campaign Finance Network offer "several examples showing that Michigan leaders have allowed lobbyists and officials with direct relationships to Enbridge to offer extensive input about the fate of the pipeline." [Bridge]
CITY HALLS | London Breed was inaugurated as San Francisco's new mayor on Wednesday after winning last month's special election to fill the remainder of the term of the late Ed Lee, who died of cardiac arrest earlier this year. Los Angeles Mayor Eric Garcetti, on hand for Breed's inauguration at San Francisco City Hall, and in a tweet said he looked forward to "deepening our work together to improve the lives of Californians in our cities." Breed, who is San Francisco's first African-American woman mayor, opened up her new office to the public after the inauguration ceremonies and a "stream of supporters waited in a long line that snaked from Room 200, down a long hallway and small flight of stairs, up another and around a corner. From the back, it looked like it would take hours to get in." [@MayorofLA; San Francisco Chronicle]
ELSEWHERE ...
Coconino National Forest, Arizona: Thanks to recent monsoonal moisture, the wildfire threat in northern Arizona is not as severe as it was this spring. That means some national forests areas that had been closed due to the extreme fire dangers are now open again to the public. [Arizona Republic / AZCentral.com]
Philadelphia, Pennsylvania: City Controller Rebecca Rhynart announced on Wednesday that her office would conduct an audit of the Philadelphia Parking Authority. "The City Controller's Office really hasn't audited the PPA in 10 years," according to the PPA's executive director, Scott Petri. "It's been a decade already, and you shouldn't wait two decades to come see us, you ought to check in now." [PlanPhilly]
Ada County, Idaho: Thanks to Idaho state law, the Ada County Highway District can't charge registration fees on vehicles that weigh 8,000 pounds or more. So that means that owners of normal-sized vehicles in the state's most populous county will be paying new registration fees to fund road repairs brought about by wear and tear from large trucks.  [Idaho Statesman]
Bainbridge Island, Washington: Officials in this Puget Sound island community near Seattle agreed to purchase new police body-worn cameras and dash-mounted cameras for patrol vehicles as part of five-year purchasing contract with Axon. [Bainbridge Island Review]
Madison, Wisconsin: The city's Common Council adopted an ordinance this week that bans conversion therapy, making Madison the second city in the Wisconsin to adopt such a rule. [Wisconsin Public Radio]
Dallas, Texas: City leaders may be excited that Nokia's North American headquarters is headed to mostly barren corner of far northwestern Dallas, but some in the neighboring city of Irving don't share the enthusiasm. They're worried that Dallas won't have the necessary public safety resources to properly cover its annexed appendage called Cypress Waters, which could grow into into a mini city with 20,000 residents. "That can't cover it and it's real sad because they're still using Irving as mutual aid," according to Irving City Council Member Allan Meagher. "They'll be calling us for no charge, and it's going to take away from the City of Irving." [KXAS / NBCDFW.com]