Mid-Atlantic Officials Share Regional Efforts to Regulate the Environment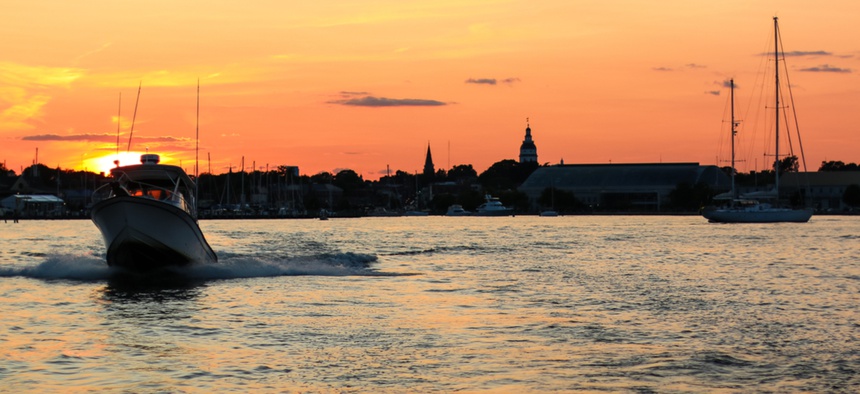 Frustrated by federal environmental deregulation, states are turning to 'cooperative federalism' to achieve clean air and water goals.
Federal environmental deregulation under the Trump administration has opened the door for clean air leadership at the state level, officials said this week.
Maryland and Virginia's top environment officials expressed disappointment with the Environmental Protection Agency's efforts to replace the Obama-era Clean Power Plan at Route Fifty's Clean Air Action Forum on Tuesday. But they said some states are moving forward on their own or within regions.
"If the Clean Power Plan is going to be replaced, it needs to be replaced by something that is as stringent and enforceable as the [Regional Greenhouse Gas Initiative] program," said Ben Grumbles, Maryland's environment secretary. "And so we're very engaged in regional efforts."
In 2009, nine states, including Maryland, formed the mandatory, market-based RGGI program with a focus on reducing emissions from the private sector. Participants sell almost all emissions allowances via quarterly auctions, raising $2.9 billion in the last decade that is reinvested into energy efficiency, renewable energy and ratepayer assistance.
Maryland has seen $600 million of those funds and reduced emissions about 60 percent, compared to the 50 percent RGGI average.
On August 9, RGGI governors agreed to strengthen their cap on carbon emissions by 30 percent before 2030, and now Virginia is considering joining. The state hopes to finalize carbon caps by December.
"As anyone knows, when you have a market-based approach, the bigger the market, the bigger the impact you can have on global emissions and U.S. leadership," Grumbles said.
Maryland and Virginia are also part of a multi-state effort to restore Chesapeake Bay water quality, looking at atmospheric deposition, clean air protections, public-private partnerships and education.
Since 2015, Maryland has imposed stringent regulations on coal-fired power plant emissions and plans to spend the money it receives from the $10 billion Volkswagen federal settlement— after the automaker admitted to cheating government exhaust emissions tests—promoting clean, electric car use.
Both Grumbles and David Paylor, director of the Virginia Department of Environmental Quality, said state relationships with regional Environmental Protection Agency offices remain positive, despite regulatory rollbacks at the federal level.
But Gov. Ralph Northam, concerned by EPA's rulemaking aimed at rolling back fuel economy standards, is exploring making Virginia a clean car state in accordance with California's Clean Air Act Section 177 waiver, which would implement its nation-high standards.
"It is absolutely important that the federal government establish standards that we have to meet nationwide, and so cooperative federalism matters because a state can protect its own interests," Paylor said. "But those interests are also dependent on a federal government that sets a solid baseline that we all work from, and that is an important part of those discussions that we have."
The Environmental Council of the States, which Virginia and Maryland are both part of, maintains an ongoing dialogue with regional EPA offices concerning the Obama-era Clean Water Rule, which had been held up by multiple state challenges in federal court.
EPA facilitation is necessary when upstream states' environmental policies negatively impact downstream states, and its regional offices have also helped promote water sustainability conversations the National Governors Association began with its own workgroup.
"States all agree states should be the primary regulatory agency for issues in the state but, cut to the chase, the friction is often over good neighborship responsibilities," Grumbles said.