Pennsylvania Governor's Views on Recreational Marijuana Diverge From His Allies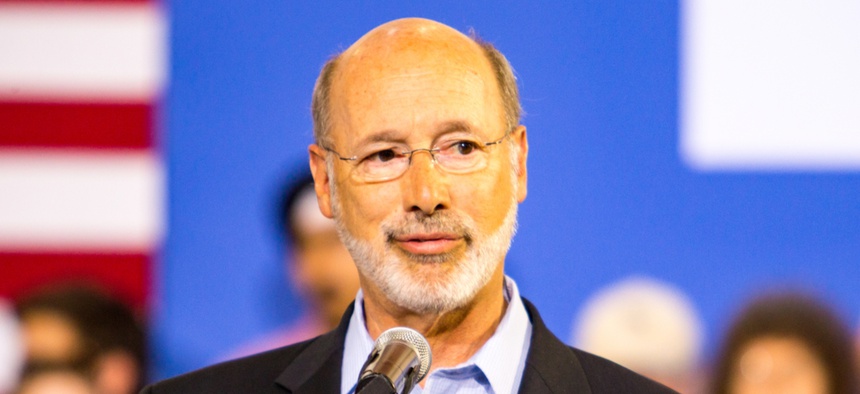 STATE AND LOCAL ROUNDUP | Dallas City Council member indicted … pipe dream for new Ala. interstate … and a frustrated city manager leaves job due to armchair quarterbacks.
Good morning, it's Friday, Aug. 10, 2018. Here's an abbreviated version of Route Fifty's state and local government news roundup. Scroll down for stories from Montgomery, Alabama; Bainbridge Island, Washington; Allentown, Pennsylvania and elsewhere. Have a good weekend ...
STATE GOVERNMENT | There are many Democratic leaders in Pennsylvania who support the legalization of recreational marijuana in the commonwealth. That includes Auditor General Eugene DePasquale, who sees opportunity to boost state revenue, and the mayors of Philadelphia and Pittsburgh. But Gov. Tom Wolf, in a recent radio interview, said he doesn't think Pennsylvania is "ready for recreational marijuana." A 2017 Franklin and Marshall poll showed that 59 percent of Pennsylvanians think the commonwealth should legalize marijuana for recreational use. [BillyPenn; PhillyMag]
LOCAL GOVERNMENT | Dallas City Councilmember Dwaine Caraway resigned his seat on Thursday and pleaded guilty to federal corruption charges related to the "Louisiana-based technology company at the center of Dallas County Schools stop arm-camera scandal." In a statement, Dallas Mayor Mike Rawlings said that Caraway "championed much good in his time in public office, particularly for the youth of our city," but added that he appreciates that Caraway is "admitting his crimes and sparing the city what could have been a drawn out legal battle." [Dallas Observer; Dallas Morning News; @Mike_Rawlings]
ALSO on Route Fifty: