Poll: Rural Americans Optimistic About the Future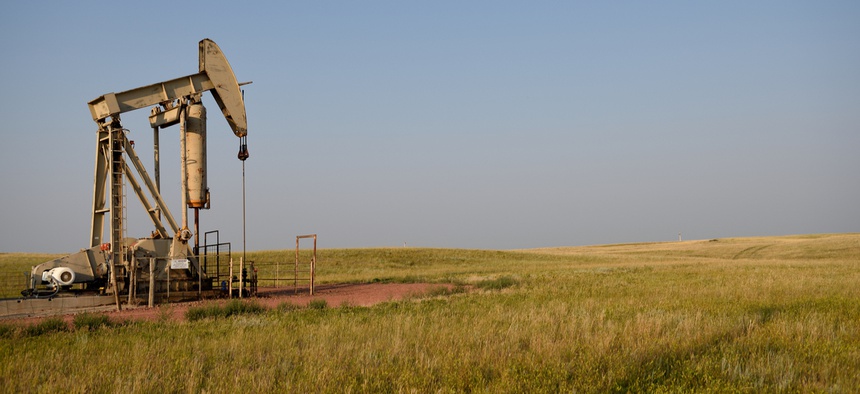 The rosy outlook comes despite concerns over local economies and health-care costs.
Rural Americans are largely optimistic about the future in their communities despite concerns over local economies, rising health-care costs and the opioid crisis, according to new polling from NPR, the Harvard School of Public Health and the Robert Wood Johnson Foundation.
"A great deal of national attention has been paid to challenges facing rural communities, yet rural Americans themselves are optimistic about their lives," according to the report, part of a series titled "Life in Rural America," an ongoing grant for public opinion polling on broad health topics. "Most rural adults say their lives have either turned out better than expected or about like they expected. A majority of rural Americans also say they are better off financially compared to their parents at the same age, and a majority think their children will be better off financially compared to themselves."
The positive outlook was not surprising for researchers, who found that poll respondents felt a deep sense of community in their towns and were realistic about the challenges facing their regions.
"While there is a great deal of national focus on the challenges facing rural America, we see that rural America is not monolithic, it is not made up of one culture, and it is not mired in despair. People in many rural settings all over the country see things to be proud of," said Hilary Heishman, a senior program officer with the Robert Wood Johnson Foundation who grew up in rural Appalachia. "While this survey finds that rural Americans identify drug addiction and economic concerns as the two biggest problems facing their local communities, it also shows that people in rural places share a strong sense of community. They are optimistic about new job opportunities, but realistic that education and new job training will be required. They are optimistic Americans."
The poll, conducted this summer, surveyed 1,300 adults over the age of 18 residing in places that either are not part of metropolitan statistical areas or are designated metropolitan areas with populations less than 50,000 people.
Overall, rural Americans said that drug addiction and abuse, including opioids, are the biggest problems facing their local community (25 percent), slightly ahead of economic concerns, including the economy, poverty and the availability of jobs (21 percent). More than half (57 percent) of rural Americans said opioid addiction is a serious problem in their community, and 49 percent said they personally know someone who has struggled with it. Nearly half (48 percent) said the problem had worsened in the past five years. Just 5 percent said it had improved.
But survey respondents said that they personally grapple with different issues. The biggest problem facing rural Americans and their families is financial issues, according to 27 percent of respondents, followed by concerns about health or health care (16 percent).
Health-care costs contribute to financial hardship for half of all rural Americans, who said insurance and medical prices had caused a serious problem for their family's overall situation.
A majority (55 percent) of rural Americans said the economy where they live and work is fair or poor, though 31 percent said conditions have improved in the past five years, compared to 21 percent who said things have gotten worse. Thirty percent said the number of quality jobs in their communities had increased in the last five years, compared to 25 percent who said the number had decreased.
To improve the local economy, rural Americans believe that creating better long-term job opportunities (64 percent) and improving the quality of local public schools (61 percent) would be most effective. A majority of respondents also believe that improving access to health care (55 percent) and to advanced job training or skills development programs (51 percent) would help.
Nearly all employed respondents (93 percent) reported satisfaction with their jobs. About a third (34 percent) said it will become increasingly important to receive training or develop new skills—computer and technical skills, a more advanced degree or certificate, medical training, writing and research—to keep their job or to find a better job in their current location in the next five years.
Fifty-eight percent of rural residents believe their communities will need outside help to solve major problems, including the opioid crisis and economic woes. Nearly two-thirds of those residents (61 percent) believe that help will come from government.
Poll responses differ by ethnicity and by age group, researchers found. For example, white residents were most likely to say that drug addiction or abuse was the biggest overall problem facing their community, while African Americans and Latinos felt that economic concerns were more pressing. Drug addiction was also the most pressing community health concern for white rural residents, while cancer was a bigger problem for African Americans and Latinos.
Similarly, younger respondents were more likely than older residents to know someone personally affected by the opioid crisis. Younger residents were also roughly twice as likely to identify discrimination in the community, particularly toward transgender residents (41 percent versus 21 percent of older respondents) and Latinos (29 percent versus 13 percent).
The poll has a margin of error of plus or minus 3.6 percentage points.