Some State and Local Election Results You May Have Missed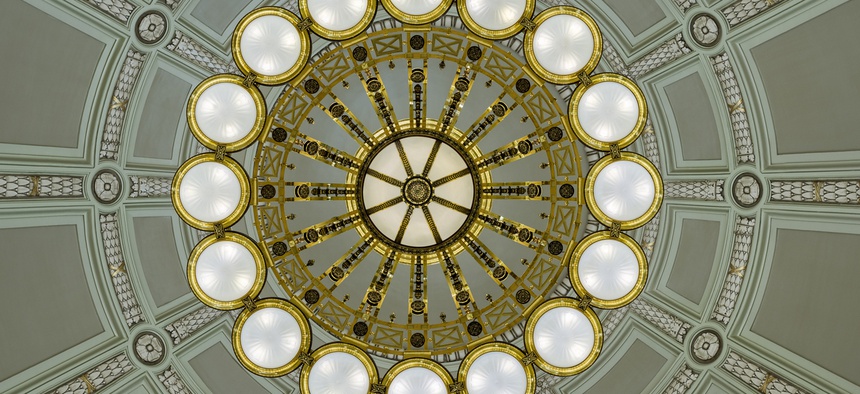 STATE AND LOCAL ROUNDUP | Minimum wage increases … firefighter pay parity … transgender protections … and school vouchers.
Good morning, it's Thursday, Nov. 8, 2018. It's certainly a busy week! Last night in Los Angeles, Route Fifty announced the 10 winning individuals and teams from our 2018 Navigator Awards program. (Stay tuned for profiles on the winners.) There's also plenty of election-related news, which is the focus of today's state and local government news roundup. Scroll down for news from Washington state, Arizona, Houston, Missouri and elsewhere.
MINIMUM WAGE | Voters in Arkansas and Missouri approved a state ballot initiative that will bring "substantial increases" to the minimum wage. [The Washington Post]
CIVIL RIGHTS | Massachusetts became the first state where voters statewide approved an anti-discrimination measure to protect transgender individuals. [Boston.com]
FIREFIGHTING | In Houston, nearly 60 percent of voters approved Proposition B, which would establish pay parity between police officers and firefighters in the city. [Houston Public Media]
HOUSING | California's Proposition 10, which would have allowed cities to expand rent control, failed overwhelmingly at the ballot box. Proposition 5, which would have broadened property tax breaks for older homeowners, also failed.  [Los Angeles Times; Curbed LA]
ENERGY | Facing an onslaught of advertising funded by energy companies, Initiative 1631 in Washington state, which called for the introduction of carbon fees to help curb greenhouse gas emissions, appeared to fail by a large margin according to early vote counts. [The Seattle Times; HuffPost]
LAW ENFORCEMENT | While ballots are still being counted in Washington state, voters in the Evergreen State passed Initiative 940 that removes "a 32-year-old barrier in state law that has made it virtually impossible to bring criminal charges against police officers believed to have wrongfully used deadly force." [The Seattle Times]
EDUCATION | Arizona voters overwhelmingly rejected a ballot proposal pushed by Gov. Doug Ducey that would have dramatically expanded school vouchers. [The Arizona Republic / AZCentral.com]
REDISTRICTING | Michigan voters approved a constitutional amendment that shifts the oversight of drawing congressional and state legislative districts from politicians to an independent commission. Missouri and Colorado also passed redistricting measures, while one in Utah had a narrow lead as of Wednesday.  [Route Fifty; Pacific Standard; The Salt Lake Tribune]
MARIJUANA | While votes in North Dakota rejected a ballot initiative that would have legalized recreational marijuana in the state, Michigan voters approved a similar measure, making it the 10th state to legalize recreational cannabis for adults. [Route Fifty]
MAYORS | Louisville, Kentucky Mayor Greg Fischer won re-election to a third term. [Courier Journal]