State Attorneys General Could Become More of a Factor in Antitrust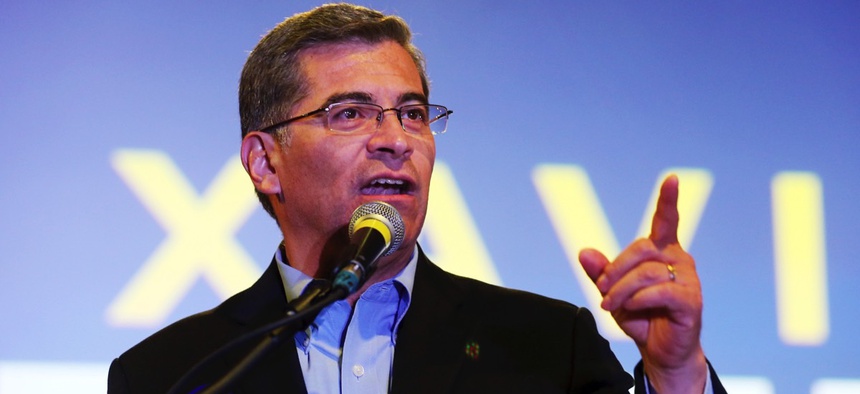 One FTC commissioner thinks that's a possibility as the Trump administration returns to a laissez-faire approach toward mergers and acquisitions.
WASHINGTON — Market concentration has made it easier for companies to coordinate setting prices and worker wages, a problem state attorneys general might be best positioned to tackle, a Federal Trade Commission member said Wednesday.
Speaking at an event at the liberal-leaning Economic Policy Institute, Democratic Commissioner Rohit Chopra said wages have stalled while worker productivity has improved the last three to four decades because there are fewer employers to choose from—particularly in small cities and towns.
While it's difficult for the FTC to detect wage signaling or pernicious backroom discussions, recently the commission has responded to "blatant violations of law" by telling companies "don't do it again" instead of going after responsible individuals, Chopra said.
If the federal government remains reluctant to get involved, state AGs could step in, he said.
"I think the AGs are going to emerge as a very important part of antitrust," he added.
The last time state AGs got serious about antitrust issues was when the Reagan administration stopped aggressively breaking up big, powerful companies, so long as they fulfilled consumer needs, Paul Nolette, assistant professor of political science at Marquette University, told Route Fifty.
State AGs worried the federal government would become too agreeable to corporate mergers and adopted a set of antitrust principles in 1987 while filing their own lawsuits under federal and state law.
"It led to quite a bit of conflict," Nolette said.
Nolette has noticed a slight uptick in state antitrust suits the last couple years, especially among Democratic AGs, as the Trump administration returns to a more Reaganesque approach to mergers. The Obama-era Department of Justice, which enforces antitrust laws with the FTC, was open to partnering with state AGs on regulatory issues like the big bank settlement of 2012, he said.
So far, state AGs have stuck mostly to expressing concern over Trump DOJ inaction and opening investigations, rather than actively litigating, Nolette said.
Notable exceptions include California forcing Valero Energy to abandon its takeover of an independent petroleum distribution terminal in the state last year, as well as leading a coalition of states opposing pharmaceutical company Bayer AG's $66 billion acquisition of Monsanto Company in August.
Many state antitrust statutes give them broader authority than the DOJ at the federal level, but state AGs have also been authorized by Congress to enforce federal antitrust laws.
The incoming Congress should pass legislation promoting greater job competition, Chopra said, while the FTC should make things fairer in the marketplace and intervene on behalf of workers. In an age when technology will give companies even more knowledge about employees—collecting all kinds of on-the-job data—the FTC will have a role to play, he said.
"This is not a backwater agency," he said.