Latest School Superintendent Salary Figures Highlighted in New Research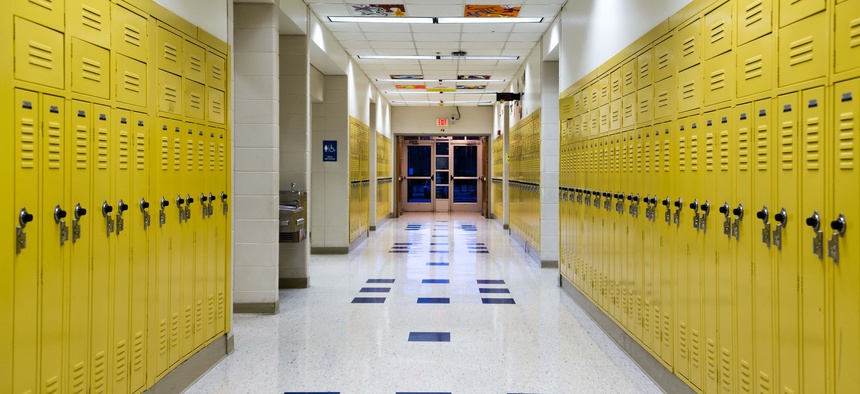 The figures show variations between male and female superintendents and school district sizes.
Median base salaries for about 1,400 school superintendents who responded to a recent survey ranged from $92,000 to $236,000, with pay levels generally rising as district enrollment increased.
The findings were reported in the latest edition of the Superintendent Salary & Benefits Study released Wednesday by AASA, the School Superintendents Association.
"The rich data generated in this survey provide key benchmarks when comparing how leaders of other industries are compensated," said the group's executive director Daniel Domenech.
"The demands placed on a superintendent's desk exceed that of just about every other occupation in America, which is why we see this report as a valuable tool for our members," he added.
Salary figures in the report are separated by superintendent gender, and also broken into five district size categories, which range in size from under 300 students, to 25,000 students and up.
About 65 percent of the 1,433 respondents oversee rural districts, 27 percent suburban districts, and 6 percent urban districts.
The lowest median base salary figure for 2018-19 was $92,000 for female superintendents in the smallest district category. For male superintendents in this category median pay was $101,000.
Female superintendents in districts with 25,000 or more students had the highest median salary in the report at $236,000. Men in this category had median earnings of $232,000.
In last year's report, median salaries ranged from $94,000 for women in the smallest school district group, to $260,000 for men in the largest district enrollment category.
This year's 65-page report outlines a number of other findings from the survey. For instance, 56 percent of respondents said the economic condition of their district was stable, 15 percent said it was strong, and 28 percent said it was declining.
That's slightly better than last year when the report showed that 33 percent of superintendents described the economic status of their district as declining, 54 percent stable and 12 percent strong.
Superintendents from all 50 states took part in the survey. Nearly 75 percent of respondents were male and about 90 percent were white.
Most superintendents who responded to the survey, 98 percent, said that they participate in a state retirement system, and 47 percent said the system had a "defined benefit" structure.
The share of respondents who said their retirement benefits were a "hybrid" of a defined benefit plan and a "defined contribution" plan increased in this year's report to 29 percent from 19 percent last year.
Salary figures for teachers and principals are also featured in the report.
Median beginning teacher base pay ranged from $36,702 in districts with fewer than 300 students, to $44,150 in those with 25,000 or more.
For high school principals median base pay spanned from $76,000 in the smallest district category to $122,000 in the one that covered districts with 10,000 to 24,999 students.
A full copy of the report can be found here.