New Software Helps Government Employees Pick Up Where Retired Staff Left Off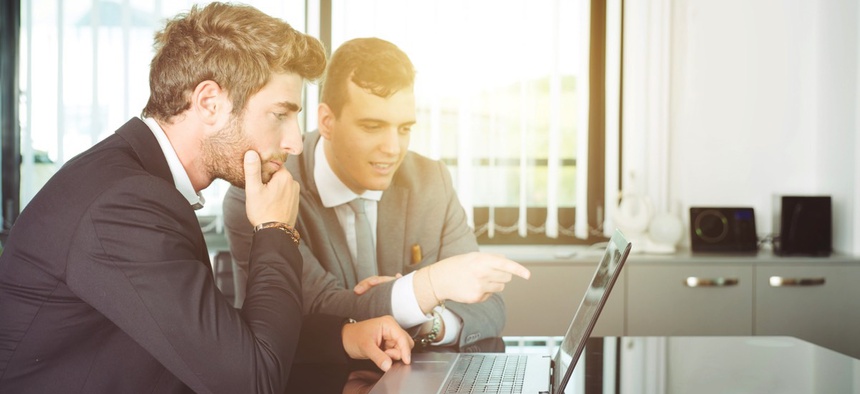 Amid the Silver Tsunami, keeping track of old discussions is important.
Like most local governments, Loudoun County, Virginia, faces a retiring workforce and the loss of institutional knowledge that comes with it—making documentation of internal discussions increasingly important.
The county government already uses enterprise content management (ECM) software from Long Beach, California-based Laserfiche across its sheriff's department and school district and integrated with its enterprise resource planning system.
But the need for greater government collaboration within the rapidly growing jurisdiction, and more like it, led the company to introduce Laserfiche Discussions social business process management within the revamped Laserfiche 10.
"This technology aims to connect people and processes," said Katie Burke, a Laserfiche government strategist. "It's making it easier for government staff to meet increasing demands with less human resources."
One in four government employees are eligible to retire, Burke said, and when they do projects they were working on often fall to other staff without any context.
Discussions introduces threaded discussion, Q&A and checklist features designed to detail and centralize office conversations for future reference.
No Laserfiche customers are using Discussions yet, but Loudoun County and Tompkins County, New York, as well as Boca Raton, Florida, have all expressed interest, according to the company.
The idea was tested two years ago, when the Laserfiche Answers online Q&A portal was launched, before making it into the latest version of the ECM software.
Now a human resources manager, recruiter and hiring manager can review a potential employee's job application and flag items for discussion in a righthand pane of the form browser.
"You can track the conversation and get notifications when someone comments on it," Burke said.
Software resellers are currently doing initial testing of Laserfiche 10 to roll out to clients.
The new version also includes a business process library with almost 100 templates for accounting, construction, education and healthcare processes among others.