How Ohio and IBM Co-Manage the State's Data Center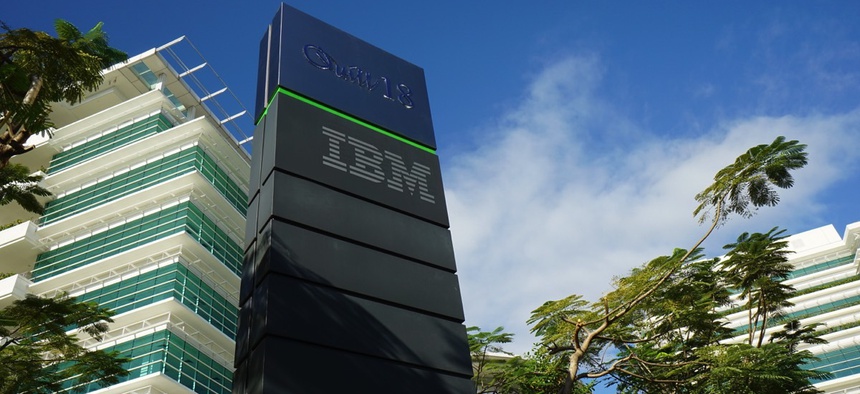 The State of Ohio Computing Center consolidates 26 agencies on one floor.
BALTIMORE — The Ohio state government opted for a co-managed approach when it awarded IBM a 10-year, $267 million contract in 2013 to consolidate its data center—effectively turning it into a private cloud.
The Armonk, New York-based technology and consulting company was used to short-term engagements with facilities, or else being brought in to run them, so the State of Ohio Computing Center represents a new model.
Power and cooling were rearranged and the footprint of Ohio's data centers was reduced by onboarding state agencies.
"We would target an agency and talk to that agency about working together" before migrating them into the SOCC, said Ohio Chief Information Officer Stu Davis said on Wednesday during a breakout session at the National Association of State Chief Information Officers' 2016 midyear conference being hosted his week in Maryland's largest city.
"I didn't want to outsource it," Davis continued. "We had good IT professionals; they were just sprinkled across 26 different agencies."
In 2010, the Ohio Department of Administrative Services' Office of Information Technology spent 81 percent of its budget on digital infrastructure across all agencies. Davis said he wants that number closer to 30 percent so funds are freed up to put "toward the things that matter."
SOCC helps with that effort, he said, raising the state's infrastructure security posture.
IBM supplemented SOCC's staff with its own.
"We took the best talent the state had in different categories and matched them with IBM's best," Kevin Hill, the company's Ohio public sector managing director, said during the session.
Both Davis and IBM met with union leadership before migrating agencies to inform them of the plan and get buy-in.
During the consolidation, Davis' office found that the number of agency servers were underreported by several hundred.
But the four-floor SOCC facility in Columbus is so big that all of the state's assets are housed on the second floor and Ohio State University's were collocated on the third floor. The university saves an estimated $1 million in operational costs a year, Davis said.
The University of Cincinnati has since collocated, and Bowling Green University just signed on. The government of Cuyahoga County also migrated and put its production on the third floor.
Part of Ohio and IBM's agreement allows the latter to hire state staff.
IBM is currently designing a private cloud portal with the state that will allow agency administrators to log in and see how servers and applications are running, Hill said. Servers, storage, tests and development will also be auto-provisioned through the portals.