Video: Goats Help Prevent Wildfires in Southern California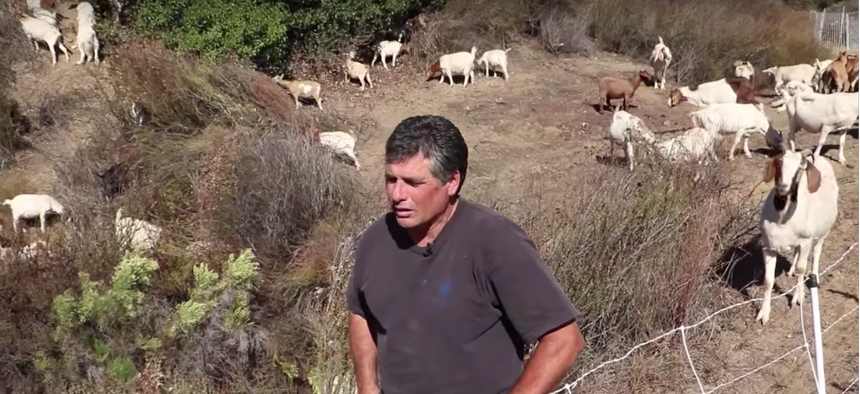 Caltrans utilizes the animals to eat invasive species and eliminate potential ignition points that could blow up into big fires.
Certain types of vegetation adjacent to roads and bridges can sometimes pose majors challenges for state and local transportation departments working to prevent wildfires. Work crews can have a hard time navigating difficult terrain in order to clear out tinder-dry vegetation that could spark a big fire from, for instance, a motorist carelessly tossing a cigarette out the window.
Goats, however, can be great at both consuming problematic vegetation, like invasive species, and traversing landscapes that can pose problems for human work crews.
California's state transportation agency, Caltrans, has been using goats in targeted locations for many years to create firebreaks in vulnerable locations.
That includes an area adjacent to a bridge in Alpine, near San Diego. In a Caltrans video , the agency demonstrates how it deployed 125 goats to that location and the benefits of using that method:
According to Johnny Gonzales of Environmental Land Management , which manages goat  programs in Southern California: "While you're using the goats to remove flash fuels, you're also stabilizing the site, taking away blight, using water conservation and restoring some of the natural habitats."