U.S. Senate Passes $36.5 Billion Disaster Aid Bill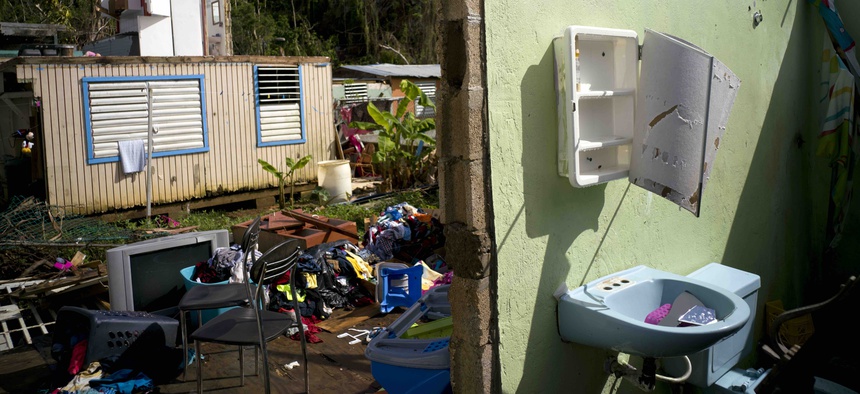 The legislation will next go to the White House for President Trump's signature.
WASHINGTON—The U.S. Senate approved a $36.5 billion disaster relief bill on Tuesday that is meant to boost funding for recovery efforts in areas damaged by recent hurricanes.
The supplemental funding measure will next be sent to the White House for President Trump's signature. Both Republican and Democratic lawmakers have acknowledged that additional federal funding will be needed to pay for storm recovery efforts.
"We all see this as a multi-staged process in providing needed relief," Senate Majority Leader Mitch McConnell said Monday.
"There will be additional rounds, and we are all fully committed to meeting the needs that have arisen as a result of these devastating hurricanes," the Kentucky Republican added.
Included in the bill approved Tuesday is $18.6 billion for the Federal Emergency Management Agency's disaster relief fund, $16 billion in debt cancellation for money the National Flood Insurance Program owes to the U.S. Treasury, $1.2 billion for disaster food aid to Puerto Rico and about $576 million for wildfire-related costs.
"I want to stress that much, much more will be needed in my state," Sen. John Cornyn, a Texas Republican, said Tuesday. 
"Harvey has not been permanently handled in Texas," he added, referring to the hurricane that caused catastrophic flooding in Houston and other parts of southeast Texas in late August.
Cornyn said he spoke with Trump and White House budget chief Mick Mulvaney last week and that they voiced support for proceeding with another disaster funding measure in mid-November that would include money specifically designated for Texas.
Sen. Richard Blumenthal, a Connecticut Democrat, described the money in the bill that passed on Tuesday as a "tiny downpayment" on what would be needed to cover a full recovery in Puerto Rico.
Hurricane Maria last month devastated the commonwealth, which was already mired in debt and financial troubles. 
Blumenthal noted that widespread problems with drinking water and electricity persist on the island about five weeks after the storm made landfall and cited damage estimates of roughly $100 billion.
"This nation should not have a double standard for disaster relief," he added. "The Americans of Puerto Rico deserve what Connecticut would receive."
In addition to Harvey and Maria, there was also Hurricane Irma. In early September it, too, struck Puerto Rico, as well as the U.S. Virgin Islands and Florida.
Recent wildfires have hit California especially hard. Fires there in October killed 42 people, destroyed an estimated 8,400 structures and scorched upwards of 245,000 acres, according to the state's Cal Fire.
FEMA was previously allotted $7.4 billion for its disaster relief fund in legislation lawmakers passed in September. That bill also included $7.4 billion of disaster recovery funding for the U.S. Department of Housing and Urban Development and $450 million for Small Business Administration disaster loans.