Why Back-Up Battery Power for Garage Doors Can Be a Matter of Life and Death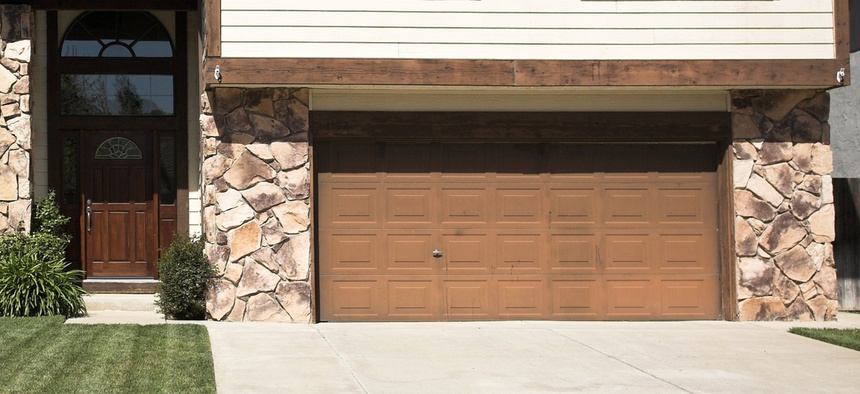 STATE AND LOCAL ROUNDUP | Mich. governor hopes to end labor dispute … "green slime" surrounds ritzy Fla. community … and a new site for massive Minn. homeless camp.
Good morning, it's Monday, Sept. 24, 2018. Wildfire resiliency leads our state and local government news roundup but scroll down for more from places like Nashville, Tennessee; Lawrence, Massachusetts; and Denver, Colorado.
STATE GOVERNMENT | California Gov. Jerry Brown signed a slew of bills passed by the state legislature late last week related to wildfires, including S.B. 969, which mandates that newly sold or installed garage door openers to have back-up battery power so they can be opened in the event of a wildfire—at least five people died last year in the massive North Bay blazes when they couldn't flee the flames through their garages. The governor also approved A.B. 1800, which allows residents who lose their homes in wildfires to use their insurance to rebuild elsewhere and takes effect immediately. Brown also approved S.B. 901, legislation that will "help ease concerns that billions of dollars in potential liability from the fires in the North Bay and elsewhere could push PG&E into bankruptcy." [Insurance Journal; Santa Rosa Press Democrat; San Francisco Chronicle]
LOCAL GOVERNMENT | The Cincinnati City Council took action last week to make some dense neighborhoods, including Over-the-Rhine and Pendleton, more walkable by eliminating mandatory parking minimums for new development that would ordinarily need "one parking space per residential apartment and one spot for every 400 square feet of retail space." [Streetsblog USA]