North Carolina's Florence Evacuees Urged to Hold Off on Returning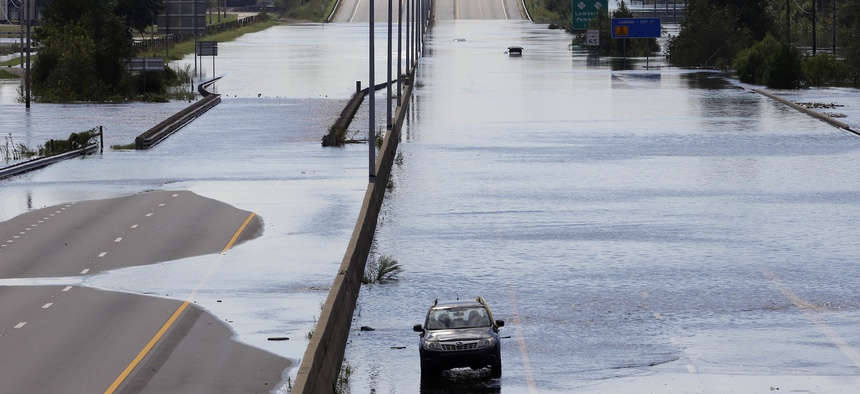 STATE AND LOCAL ROUNDUP | Sidewalk vending decriminalization in California … the most cost-effective bus lane enforcement … and Miami's mystery fountain.
Good morning, it's Tuesday, Sept. 18, 2018. The floods from Hurricane Florence lead our state and local government news roundup, but scroll down for more stories from places like San Diego, California; Miami, Florida; and Franklin County, Ohio.
STATE GOVERNMENT | The North Carolina Department of Transportation is urging residents to hold off on returning to coastal areas as floodwaters have closed many roadways in the southeastern part of the state, which took the brunt of Hurricane Florence. The department posted images captured by an aerial drone showing Interstate 40 under water in Pender County north of Wilmington. Gov. Roy Cooper told reporters while touring hard-hit New Bern on Monday: "I know it was hard for [evacuees] to leave and it's even more difficult for them to be waiting at home not knowing what is happening here or whether they even have a home to come back to," said Cooper. "But we're asking people to wait a while before they come home."  [The News & Observer; @NCDOT; New Bern Sun Journal]
LOCAL GOVERNMENT | An investigation by Voice of San Diego discovered through public records that San Diego County public school employees who are found to have sexually harassed another employee or a student are "sometimes shuffled place to place within school districts or between school districts, leaving parents, students and staff unaware of prior misbehavior." [Voice of San Diego]