Commission: Feds 'Should Return to Vigorous Enforcement of Constitutional Policing'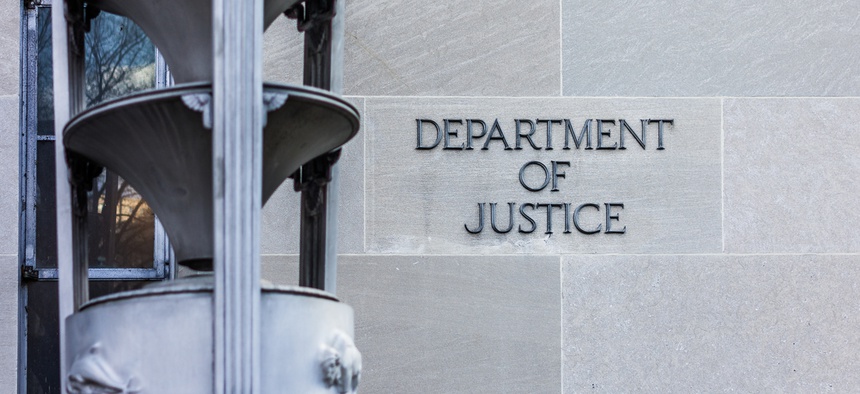 STATE AND LOCAL ROUNDUP | Stronger-than-expected early snowfall in Northeast … Detroit mayor spied on … and N.M. cities sue state over tax money.
Good morning, it's Friday, Nov. 16, 2018. Law enforcement news leads Route Fifty's state and local government roundup but scroll down for more news from places like Albuquerque, New Mexico; Missoula, Montana; and New York City.
LAW ENFORCEMENT | As part of a 200-page report released Thursday, a majority of members of the U.S. Civil Rights Commission said that the U.S. Department of Justice "should return to vigorous enforcement of constitutional policing" practices within local law enforcement agencies, using federal consent decrees when "necessary to ensure that constitutional policing standards are upheld." In a letter of transmittal to President Trump, Vice President Pence and House Speaker Paul Ryan, Commission Chairman Catherine Lhamon wrote that the Justice Department "should robustly support local efforts to develop and institute constitutional policing practices, including through the Office of Community Oriented Policing Services (COPS) and maintaining the Community Relations Service (CRS) to focus on building community trust and reducing excessive or unauthorized uses of force, in coordination with police departments." [The Washington Post; USCCR]
STATE BUDGETS | When Michigan Gov.-elect Gretchen Whitmer takes office in the new year, she'll have the "economic wind at her back" at the start, but will have to make tough choices when the next recession starts, a near certainty at some point in her term. [BridgeMI] … Budget projections released on Thursday by Nebraska's Legislative Fiscal Office "show a smaller budget gap than earlier predicted in the period ending June 30, 2021" and include $48 million needed to expand Medicaid coverage in the state as authorized by a voter-approved ballot measure in last week's election. [Omaha World-Herald] … State income tax revenue has been in abundance in Oregon and will likely trigger the "kicker" law, returning some money—in this case, a projected $174 median amount—to each taxpayer. [Bend Bulletin]
PUBLIC WORKS | An early season snowfall and heavy rain associated with a Nor'easter moving up the coast fowled commutes in the mid-Atlantic and New England states and made travel treacherous at times, including in New York City, where the Department of Sanitation worked to plow streets, spread salt and clear branches that fell from trees. In Philadelphia, the stronger-than-expected snowstorm closed schools early and caused travel headaches, including 90-minute delays for SEPTA regional rail trains. [New York Daily News; @NYCSanitation; PlowNYC; WCAU]
CITY HALLS | A disgruntled businessman "with an ax to grind" has done to great lengths to spy on Detroit Mayor Mike Duggan. [Detroit Metro Times] ... The California State Supreme Court ruled this week that a lawsuit related to the deadly December 2016 Ghost Ship warehouse fire can proceed against the city of Oakland, "leaving the city potentially liable for deaths of 36 partygoers and other damages." [East Bay Times] … Albuquerque and three other cities in New Mexico are suing the state and are seeking that "unauthorized adjustments" to tax collection and distribution have shortchanged municipal governments. [Albuquerque Journal] … Being mayor of Portland, Oregon is no fun and Ted Wheeler, apparently, "cannot wait" for the remainder of his term to conclude in two years. [The Oregonian / OregonLive]
PUBLIC HEALTH | A grand jury has subpoenaed records from the office of Illinois Gov. Bruce Rauner and at least two state agencies as part of a criminal probe into a fatal outbreak of Legionnaires disease at a veterans home in Quincy. [WBEZ] … The Maine Center for Disease Control has hired an out-of-state company to help provide emergency management services. [Maine Public]
INFRASTRUCTURE | A state audit of California's high-speed rail line currently under construction in the San Joaquin Valley finds that the project has been beset by "flawed decision making and poor contract management" and chased federal stimulus funding awarded construction contracts "long before it had finished planning, acquired enough land or fully assessed other potential risks to cost and schedule." [Fresno Bee] … During a meeting of the Austin Water and Wastewater Commission on Wednesday night, Austin Water Director Greg Meszaros discussed some of the lessons learned from the recent drinking water crisis, where high slit concentrations prompted a weeklong boil-water advisory. [Austin American Statesman]
HOMELESSNESS | City Council members in Missoula, Montana will meet the day after Thanksgiving to vote on an emergency ordinance that will allow the Salvation Army to open a warming center for the homeless. [Missoulian] … In Minneapolis, Minnesota, warming tents have been installed near the state's largest homeless encampment as the city builds a new temporary emergency shelter. [Minnesota Public Radio]
PUBLIC SAFETY | In Kodiak, Alaska, local bears that have not yet hibernated for the season are becoming public nuisances prompting local officials to consider killing some of them. [Kodiak Daily Mirror]