It's Time to Revolutionize the FOIA Process With Democratized Data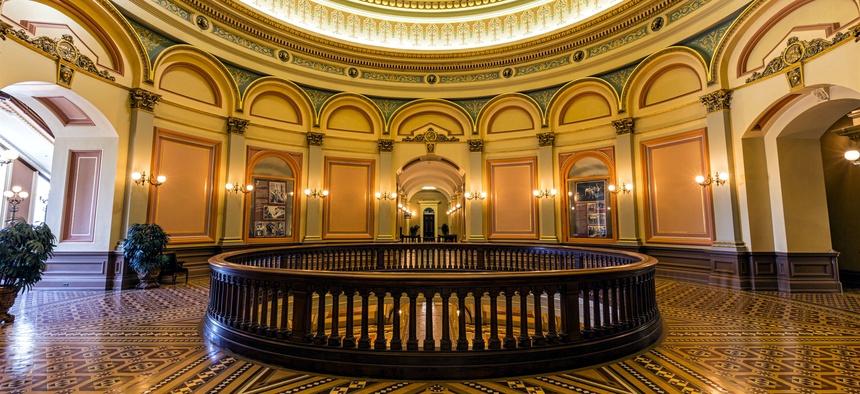 By making their data available and understandable to people, governments are able to save time and build trust with their residents.
On June 30, President Obama signed the FOIA Improvement Act of 2016 into law, stating: "I am very proud of all the work we've done to try to make government more open and responsive, but I know that people haven't always been satisfied with the speed with which they're getting responses and requests. Hopefully this is going to help and be an important initiative for us to continue on the reform path."
The FOIA Improvement Act of 2016 amends the fifty-year-old Freedom of Information Act by requiring federal agencies to make their disclosable records available in an electronic format, and share their frequently requested records in an electronic format. Among its other actions, it establishes a Chief FOIA Officers Council to develop recommendations for compliance.
While this legislation has taken years to develop and will undoubtedly improve information access at the federal level, states and cities, that are subject to similar FOIA laws, have the opportunity to embrace technology to improve FOIA fulfillment. By democratizing their data—that is, making their data available and understandable to people—governments are able to save time and build trust with their residents.
At the state level, New York, California and Connecticut are leading by example. Chicago, New York City and Seattle are among the most robust and comprehensive city open data programs, committing to releasing virtually all data in easy to use, machine readable formats.
Chicago realized results in under a year. When Chicago Mayor Rahm Emanuel signed the 2012 Open Data Executive Order he called upon city agencies to identify subjects frequently requested under FOIA when identifying datasets for inclusion in the city's data portal. And a 2013 report from the city announced that over a nine month period, its Department of Public Health experienced a 65 percent drop in the number FOIA requests for environmental records by making the data available on the city's open data portal. Though the exact numbers of staff hours and resources saved was not reported, this shift is clearly a time and money saver.
Chicago's success serves as an example to other cities and states, and governments must be willing to take on challenges such as the lack of an open data policy and / or modern open data platform. Furthermore, many governments with policies or programs, still haven't operationalized the flow of data from the line of business system that captures, processes, or creates the data into the open data platform. When governments have an open data program but don't rely on using the data in the platform for their own internal decision support, the result is often poor quality data or a lack of familiarity with the available resources. Both lead to FOIA requests being filed instead of the requester serving himself via the government's website. Finally, some data is trapped in legacy business systems, paper records, or in electronic documents, like PDFs, that aren't machine readable.
There are a number of approaches state and local governments can take to ease the burden and more efficiently fulfill FOIA requests. In addition to making FOIA submissions possible via online forms, governments should leverage APIs, application programming interfaces, to search for relevant datasets that match the requested information. Next, when a FOIA request is satisfied, the government should release data through their open data program, in indexable, machine readable formats with quality metadata tags so that subsequent FOIA requests can be reduced.
The benefits of adopting a 21st century approach to transparency and accountability far outweigh the challenges.