Capitol Hill's Broadband Policy Quandary: Connecting Sparsely Populated Areas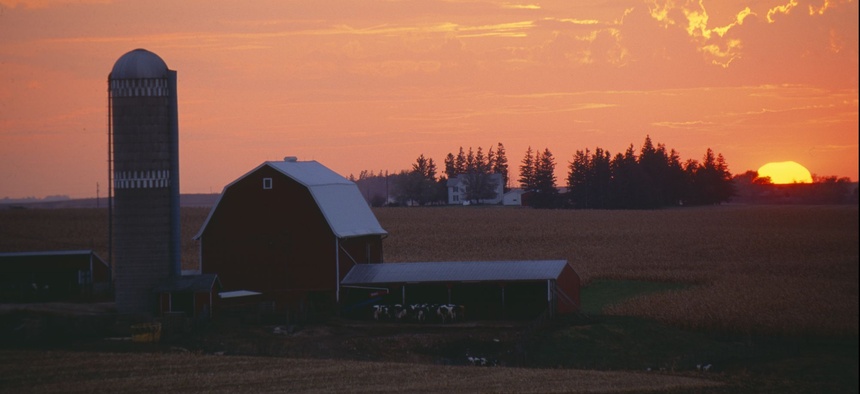 "If we can't get proper coverage in places like rural Iowa," said U.S. Rep. David Loebsack, "we're not going to have these communities survive into the future."
WASHINGTON — Where funding will come from to provide high-speed internet access in rural parts of the nation and the need for better data about the places where broadband coverage is lacking were two issues at the forefront as a panel of U.S. House lawmakers met Tuesday.
The hearing of the House Energy and Commerce subcommittee on Communications and Technology focused on how the nation's broadband systems could be upgraded and expanded. It was held at a time when President Trump has called for a $1 trillion infrastructure package involving both public and private investment.
"We are all tired of hearing stories about parents driving their children to the local McDonald's for internet access in order to finish their homework assignments," said U.S. Rep. Marsha Blackburn, a Tennessee Republican who chairs the subcommittee.
Trump, she added, "has signaled that broadband will be a significant part of his administration's planned infrastructure package."
Blackburn, along with industry representatives who gave testimony on Tuesday, took the position that federal permitting requirements need to be streamlined for broadband projects.
The subcommittee is looking at two discussion draft bills related to broadband—a term that refers to technologies like DSL and fiber optic connections, as well as wireless services.
One draft would create an inventory of federal assets that could be used to attach or install broadband infrastructure, while also seeking to ease leasing and application requirements.
The other would require broadband conduit to be put in place during the construction of some highway projects that receive federal funding.
How broadband service continues to evolve in the U.S. could have significant implications for sparsely populated areas.
"If we can't get proper coverage in places like rural Iowa," said U.S. Rep. David Loebsack, a Democrat from the Hawkeye State, "we're not going to have these communities survive into the future."
Joanne Hovis, president of CTC Technology and Energy, a communications and IT engineering consulting firm, was one of the witnesses on hand.
She said, based on her experience, even a combination of tax credits and public-private partnerships—both seen as likely elements in any infrastructure plan the Trump administration could unveil—would be insufficient for attracting broadband investment in rural areas.
"Investors will go where the market is strongest and returns are highest," she said.
Hovis recommended options to make tax credits and public-private partnerships in rural areas more viable. For example: exceptions for the use of tax exempt municipal bonds with public-private partnership broadband deals, or federal funding and other support for areas especially affected by technological change and globalization.
LeRoy Carlson Jr, CEO of Telephone and Data Systems, Inc. and chairman of U.S. Cellular, suggested to the subcommittee that the Federal Communications Commission needs to address shortcomings with filing rules for industry so broadband coverage can be mapped with greater accuracy than it is now.
Unreliable data about coverage areas can create uncertainty about where to target future investments.
"The FCC does not have standardized data showing the extent and quality of mobile broadband in rural America," Carlson said.
Steven Berry, president and CEO of the Competitive Carriers Association, a trade group for the wireless communications industry, said in his testimony that there was a need to cut red tape for installing broadband infrastructure, such as towers, conduit and antennas.
"The process for approval is a regulatory nightmare," he said.
Blackburn, the subcommittee chair, echoed that view.
"We should modernize our laws to address issues such as tower siting and federal rights of way," she said, "which are tying the hands of our private sector."