Route Fifty at SXSW: Our Interview With Denver Mayor Michael Hancock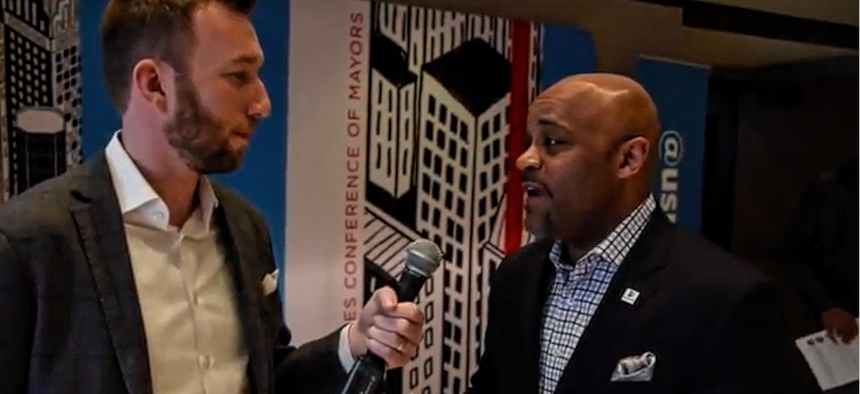 This is the third in a series of Route Fifty video interviews with mayors who are in Austin, Texas, for SXSW. Previously, San Jose Mayor Sam Liccardo and West Sacramento Mayor Christopher Cabaldon .
Denver Mayor Michael Hancock is no stranger to SXSW. Last year, Hancock was on hand when the U.S. Department of Transportation announced the seven finalist cities for the Smart City Challenge, including Denver.
While transportation and mobility is still very much on Hancock's mind, affordable housing is at the top of his agenda and the topic of a panel discussion he participated in.
"Outside of mobility, it's one of the top two issues of the nation right now no matter where you are," the mayor told Route Fifty .
Hancock's government has also been focused on the transformation of public services through technology and data.
"With today's innovations and technologies, it makes no sense that we require more of our citizens than we actually should," he said, adding that it's all about "removing barriers, making government work better, more efficiently and smarter."