Route Fifty at SXSW: Our Interview With Rochester Hills Mayor Bryan Barnett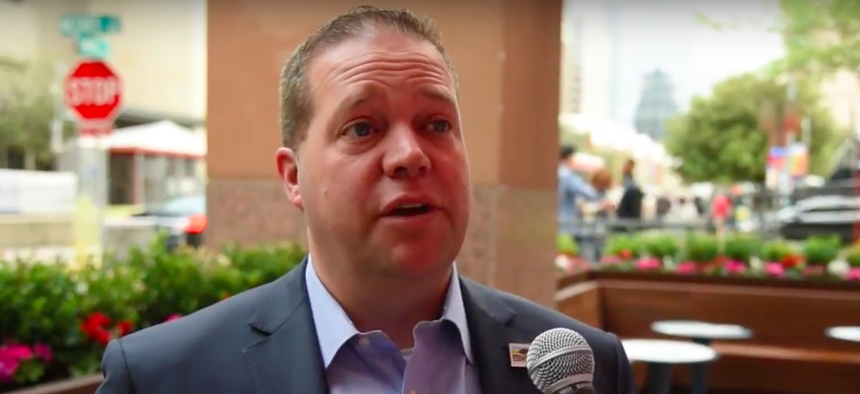 This is the fourth in a series of Route Fifty video interviews with mayors who are in Austin, Texas, for SXSW. Previously: San Jose Mayor Sam Liccardo , West Sacramento Mayor Christopher Cabaldon and Denver Mayor Michael Hancock .
Bryan Barnett, the mayor of Rochester Hills, Michigan, is proud that his city is a leading center of robotics and advanced manufacturing, taking advantage of its proximity to Detroit-area automakers and educated local workforce.
Barnett said in an interview with Route Fifty that this is his first time at SXSW and he has been on the lookout for great ideas coming from his fellow mayors in Austin to "see what's applicable" to his community and "hopefully take some things back home."
Embracing an innovation-focused agenda boils down to this: "If we have an innovative constituency we need have to make sure that we have an innovative government to match our constituency," the mayor said.