Stay Tuned: Route Fifty Is Reporting From SXSW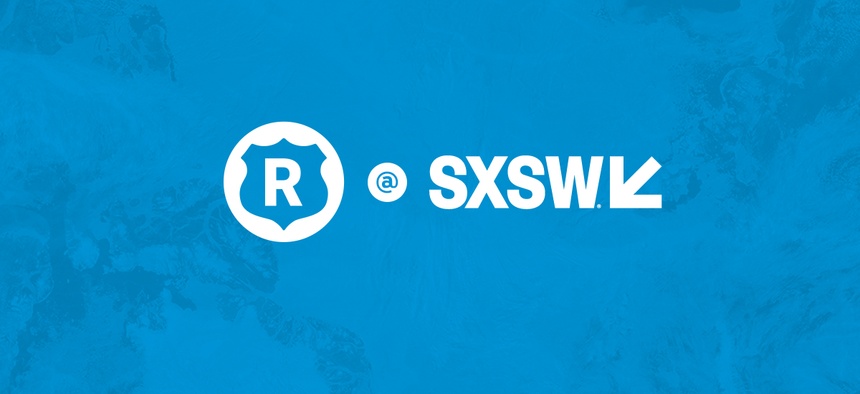 Mayors are at Austin's cultural conference and festival—and so are we.
AUSTIN, Texas — Over the next few days, Route Fifty will be joining tens of thousands of individuals who have converged on Texas' capital city for SXSW. Yes, there are artists, entrepreneurs, and innovators; films and functions. We're excited for all of it. Most of all, though, we're here for the mayors.
Over three decades, the festival has become known as much for the innovative ideas and technology it fosters as the breakout music artists and films that has been the backbone of its appeal. Politicians have noticed and joined the creative community in this gathering.
The U.S. Conference of Mayors, working with Austin's mayor, Steve Adler, has gathered a delegation of over 20 mayors who will be present at SXSW. They will be presenting on panels, learning from each other, interacting with technology titans, musical artists, and interesting individuals from their hometowns and beyond.
Route Fifty will also be speaking with the mayors about why they came—what ideas, opportunities, and knowledge do they hope to bring back to their hometowns? We may also get a chance to ask about some other key issues facing their cities along the way.
We'll also be covering the mayors discussions on issues ranging from immigration, driving progressive policies at the local level in the current political environment, and fostering innovation in local economies. We also hope to highlight the technology that's helping local governments become more effective at providing services to citizens and protecting the public.
Mayors attending include: Daniel Horrigan, Akron, Ohio; Richard J. Berry, Albuquerque, New Mexico; Joe Ganim, Bridgeport, Connecticut; Michael B. Hancock, Denver, Colorado; Robert Garcia, Long Beach, California; Greg Fischer, Louisville, Kentucky; Mitch Landrieu, New Orleans, Louisiana; Mick Cornett, Oklahoma City, Oklahoma; Buddy Dyer, Orlando, Florida; James Kenney, Philadelphia, Pennsylvania; Greg Stanton, Phoenix, Arizona; Bryan K. Barnett, Rochester Hills, Michigan; Ivy R. Taylor, San Antonio, Texas; Sam Liccardo, San Jose, California; Javier Gonzales, Santa Fe, New Mexico; Muriel Bowser, Washington, D.C.; Christopher L. Cabaldon, West Sacramento, California.
Stay tuned for our coverage! Perhaps we'll figure out why the breakfast tacos here are such a big deal along the way.