sponsor content What's this?
Amazon's "City on a Cloud" Challenge Celebrates the Best in Innovation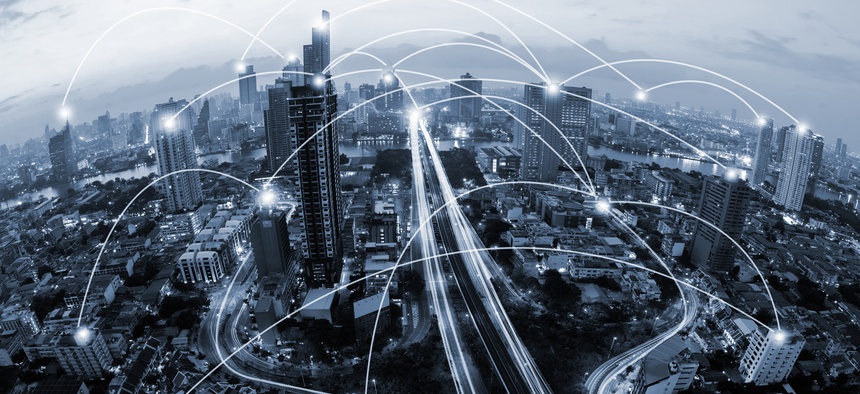 Presented by Amazon Web Services

All around the country, local and regional governments are utilizing cloud computing to solve problems, simplify workloads, expand services, and cut costs. Now Amazon Web Services (AWS) will honor the most inventive cloud-based projects in their fourth annual "City on a Cloud Innovation Challenge." And this year for the first time ever, AWS is expanding the field beyond cities and including schools and districts that are using the cloud to enhance learning, help teachers reach more students, and improve operations.
"Through the City on a Cloud Innovation Challenge, we've watched our customers take action on an idea, grow a program to better serve their citizens, and raise the bar on what is possible when they dream big," said Teresa Carlson, AWS VP of Worldwide Public Sector.
Awardees will be recognized in three categories: The Best Practices Award celebrates leaders and districts who have deployed innovative solutions to solve a complicated problem. The Partners in Innovation Award will be given to technology partners who come up with innovative solutions for a government or teaching challenge. Finally, the Dream Big Award looks for innovative ideas yet to be realized.
In each category, awards will be given out to both large and small/medium cities with populations over and under 250,000, as well as large and small/medium schools or districts home to over and under 35,000 students. A panel of judges consisting of expert public and private sector leaders from across the country will evaluate the finalists and select winners.
Last year's winners included the City of Los Angeles, which implemented a cloud-based security system to organize and manage the city's digital assets and protect them from cyber threats; the New York Public Library, who used the cloud to expand and simplify access to their huge archive of documents and resources; and Utah.gov, who used voice technology to help drivers practice for their license exams. In total, fifteen local governments and private sector organizations were recognized across the three categories.
This year's winners will be announced at the AWS Public Sector Summit in Washington, D.C., between June 12-14. The summit will bring together innovators from all over the globe who are utilizing cloud computing to change the world. Winners will receive up to $50,000 in AWS Credits for their city or district to help accomplish their objectives with the cloud, with over $325,000 credits awarded in total.
Qualified candidates can enter until May 12 here.
This content is made possible by our sponsor. The editorial staff of Route Fifty was not involved in its preparation.