sponsor content What's this?
Summit Brings Together the Best in Public Sector Tech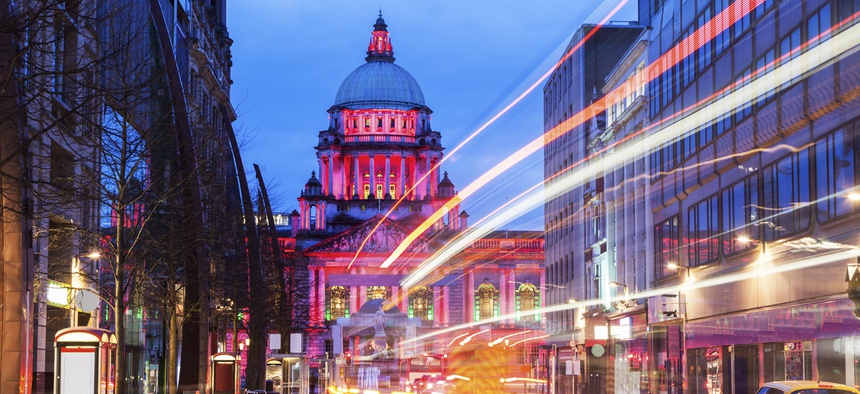 Presented by Amazon Web Services

Whether you're a beginner or an experienced user, there is always more to learn about cloud computing. At the eighth-annual Amazon Web Service (AWS) Public Sector Summit, technology leaders in government, education, and nonprofits from across the globe will gather to talk about how cloud computing is changing the world. The summit is one of the world's largest public sector cloud gatherings, where attendees will have the opportunity to meet with AWS staff and technologists to have all their questions answered.
Throughout the two-day event, speakers will focus on the latest announcements, AWS customer testimonials, and best AWS practices for improving performance, cutting costs, managing security, and more. Amazon CTO Werner Vogels and Teresa Carlson, VP of World Wide Public Sector Services for AWS, will deliver keynote addresses. Other speakers include Kevin Murphy, Earth Science Data Systems Program Executive for NASA, and Dr. Richard Bailey, Director of Oxford's School of Geography and the Environment Luminescence Dating Laboratory.
The summit will feature over 100 breakout sessions on a wide variety of topics, where both novice and experienced attendees can learn more about AWS services. Featured learning opportunities include breakouts on AWS and artificial intelligence, as well as innovations and best practices in cloud security. Additionally, attendees will have the chance to join day-long introductory, advanced, and expert-level technical bootcamps where they can take a deep-dive into cloud computing in hands-on training sessions conducted by AWS experts.
The winners of AWS' "City on a Cloud Innovation Challenge" will also be announced at the event. The challenge celebrates the year's most innovative public sector approaches to solving complicated problems using cloud technology. Awardees will be selected in three categories: Best Practices, Partners in Innovation, and Dream Big. And this year for the first time, AWS has widened the competition to include school districts. Winning cities and districts will take home up to $50,000 in promotional AWS cloud credits.
Speakers from the World Bank Group, the U.S. Department of Veterans Affairs, and the Michael J. Fox Foundation, each of whom addressed how their organization was innovating with the cloud, highlighted the 2016 summit. Over 4,500 total attendees from the government, education, and nonprofit sectors attended.
"Every year I walk out, and I think it can't get any bigger and better, and it seems to get bigger and better," said Carlson during last year's keynote.
The 2017 AWS Public Sector Summit will take place from June 12-14, at the Walter E. Washington convention center in Washington, D.C. Register to attend the summit here.
This content is made possible by our sponsor. The editorial staff of Route Fifty was not involved in its preparation.