sponsor content What's this?
From Worst to First: Transforming D.C.'s Workforce Development Systems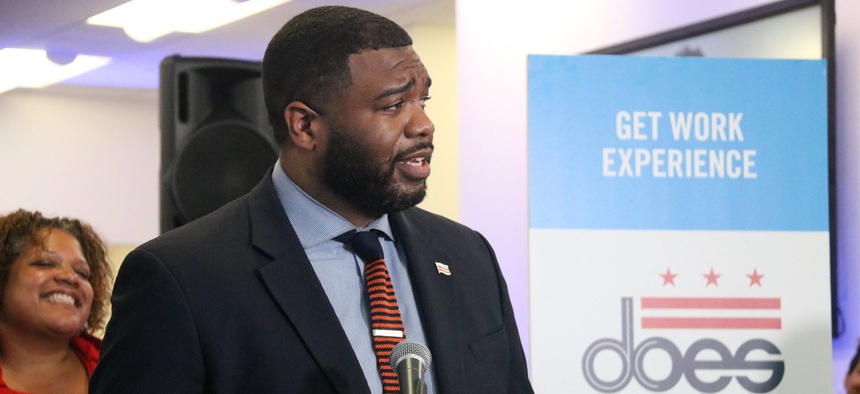 Presented by Washington D.C. Department of Employment Services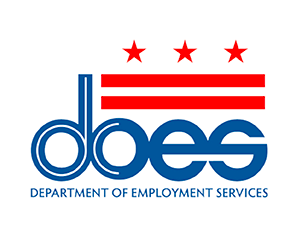 Washington, D.C. had a problem: Decades of neglect had helped make it one of the lowest-performing workforce development agencies in the country.
Without a functioning board, while attempting to comply with a raft of new federal regulations and consistently poor program administration, the District could not effectively serve residents. Those issues reached a boiling point in 2012, when the U.S. Department of Labor labeled the District a "High-Risk" grantee for its workforce programs, a seldom-used designation.

That status became a further obstacle to program delivery, limiting the District's ability to innovate and apply for federal grants, while also levying sanctions and increased oversight. As a result, residents were not receiving equitable services and citizens and businesses no longer trusted D.C. to fulfill its workforce obligations.
Upon assuming office in 2015, Mayor Muriel Bowser knew the District needed to change. She created the role of Deputy Mayor of Greater Economic Opportunity, appointing Deputy Mayor Courtney R. Snowden, and attracted new talent to reshape the its workforce system, led by Department of Employment Services (DOES) Director Odie Donald II.
To get to the root of the agency's problems, Donald and District leaders conducted a listening tour across all eight wards, speaking directly to residents and businesses. They identified clear problems and solutions in both service delivery and program administration. Donald believed that empowering the agency to identify and address business' specific pain points would ultimately produce benefits for D.C. residents.
With the information gained from the listening tour, Donald and the DOES team took action. Over the next two years, leaders identified system improvements: they realigned and adjusted programming, connected services with District-funded construction projects and found more alignment with businesses' needs.

After taking the helm of DOES, Donald invested in staff and equipped them to better-serve residents, creating a professional development program: Academy DOES. The program prepares staff for management roles and provides executive coaching through a partnership with George Washington University. DOES also redesigned programming focused on work-based learning and workplace readiness. The result is giving residents marketable skills that make them more attractive to employers and fill workforce gaps in specific industries.

The D.C. Infrastructure Academy, for example, was established as a one-stop shop to develop skills essential for positions in the transportation, energy and information security industries. DOES also launched Apprenticeship D.C., which partnered with over 300 apprenticeship sponsors to provide program-funding grants to local businesses in order to increase the number of District residents enrolled in apprenticeships. The agency has also increased resources available to participants of the Marion Barry Summer Youth Employment Program, raising the age limit to 24.  As a result of these investments and other programs focused on driving opportunities for youth, DOES' federally funded programs have achieved an 85 percent retention rate.
DOES then focused its attention on bolstering program compliance, levying the first-ever First Source fine in the twenty-year history of the program, and worked to ensure that D.C. residents became part of new and ongoing District-funded projects. Finally, DOES leveraged customer feedback to develop the "Customer Service Bill of Rights," so that businesses and citizens can access services available through the agency with confidence that it will fulfill its promises.
Each of these investments has shown early returns, evidenced by an array of statistical improvements. Unemployment has dropped by 1.1 percent overall, decreasing in all eight wards. The total number of D.C. apprentices doubled, and services provided to D.C. youths increased by 700 percent — quadrupling the amount of out-of-school youth served through the federally-funded program. The First Source program is also in compliance for the first time in its history, and newly-enforced labor laws have recouped more than $23 million in lost wages.
In total, District workforce programs have served more than 100,000 residents and assisted more than 35,000 in finding employment through FY16. In September of 2017, the Department of Labor removed the District's high-risk designation — a clear sign it is moving in the right direction, and an indication to businesses that D.C. is able to provide the highly-skilled workforce necessary to maintain and grow businesses' investments.
Through strong leadership, strategic investment and innovation, the District has transformed the state-level public workforce system from the worst in the country into one of the best. Under the Mayor Bowser's leadership, the District's workforce system is making sure all residents have the opportunity to improve their lives through access to stable, high-paying jobs in their community.
This content is made possible by our sponsor. The editorial staff of Route Fifty was not involved in its preparation.