sponsor content What's this?
Protecting the vote: Securing our elections from malicious attacks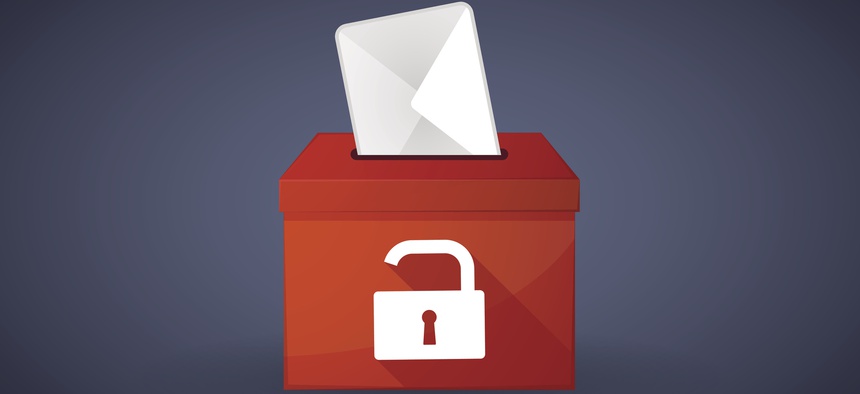 The multifaceted, deliberate attack on the 2016 U.S. presidential election spanning different tactics and targets, forced officials at all levels of government to confront an alarming reality: during America's elections, actors who wish to sow discord and undermine democracy have an easy means of doing so.
The amount of money and technical expertise needed to potentially compromise U.S. election systems is inconsequential, everything from electoral process support organizations (e.g., election commissions, electoral registers) to the core electoral process systems (e.g., voting machines) themselves are at risk to any malicious actor - whether that be a state actor, a hacktivist group, or an individual. As a result, this fragility is having an impact on public trust in the integrity, security, and legitimacy of our democratic institutions. In fact, a recent NPR-Marist poll found that nearly one in three Americans think it is likely that a foreign country will change vote tallies and election results specifically around these midterms.
The potential consequences of another adversary attack spurred government officials into action over the past two years. Leaders at all levels have made significant strides to protect election security – this includes the Department of Homeland Security's (DHS) decision to designate election infrastructure as a core member of the Government Facilities Critical Infrastructure Sector, the congressional push for more election security funding through the Help America Vote Act (HAVA), and state efforts to upgrade or replace outdated physical voting machines. On a more fundamental level, officials have also shifted their mindset. Cyber security expert Bruce Schneier explained that the focus is now on building "a robust system that is secure despite the fact that computers have vulnerabilities." According to NPR, in the time since the 2016 election, "officials have gone from arguing that their systems are completely secure to talking openly and clearly about the specific issues that exist and working to fix them."
A holistic approach to election security
Much of the attention and resources related to election security have been focused on finding a solution for paperless electronic voting machines. While this is an important and necessary effort, it's not sufficient. The tactics and technology used by adversaries will change – in many cases, more rapidly than our ability to develop technology to defend against it. As Matt Masterson, senior cyber security adviser within DHS, put it, "you don't reach a point where you say, 'okay, now we're secure.'" Confronting a persistent and ever-evolving threat of this nature means those involved in cyber security need to direct their energy toward being as proactive as possible to shrink the window between incident and response. The best way to do this is with a holistic approach focused on improving the processes themselves, rather than the systems/tools that power them.
Prioritizing the biggest threats
Because of this rapidly changing threat environment and the low barriers to entry for malicious actors, the United States faces constant cyber threats – often causing "alert fatigue" for cyber security teams. However, simply introducing new technologies and services will not treat the problem. Adding layers without context just leads to more alerts, resulting in team members chasing down not only more alerts than they can handle – but worse – the wrong ones.
FireEye, a leading cyber security company, reviews over one million new malware samples every day and their global sensors detect anywhere from 50,000 to 70,000 malicious events per hour. This frontline experience allows for a holistic approach and ability to identify and prioritize alerts.
Agencies should focus on improving the process for receiving, processing, and responding to alerts. Tom Guarente, FireEye's senior director of State and Local external affairs, elaborates, "One of the things that FireEye brings to the table is context around what alerts really matter. In other words what is timely, relevant, and actionable." He continues, "One of the best ways to create a forward-leaning cyber security environment that helps shrink the time between incident and response is to have an approach that is not merely tool based but approaches the challenge holistically including the right level of intelligence and expertise."
FireEye has been helping government agencies combat evolving threats that mission critical networks and infrastructure. Find out more about FireEye's government solutions here.
This content is made possible by FireEye. The editorial staff of Route Fifty was not involved in its preparation.