Presented by NTT DATA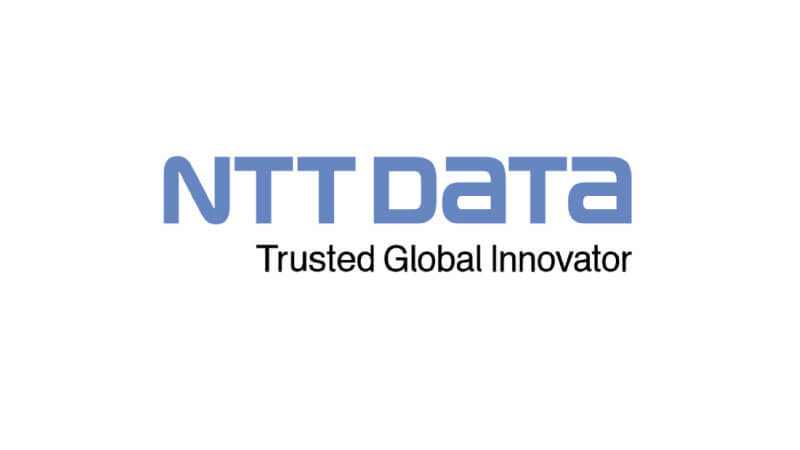 In late 2018, Las Vegas bet big on technology, inking a deal with global tech firm NTT to launch a smart city pilot project.
Equipped with the company's Smart City solution, which leverages a suite of networked sensors and cameras to monitor a public area, city officials were able to automatically track and analyze traffic patterns within the city's Innovation District, improving safety on streets teeming with tourists.
Now, the same platform underpinning parts of Las Vegas' smart infrastructure is poised to transform many other functions across the public and private sectors, including border and port security, school safety, environmental protection and public health.
"There is no end to the art of the possible when you step back and look at where we are headed — smart technologies are becoming ubiquitous," says Bennett Indart, vice president for the SMART World Business Unit at NTT. 
Internet of things connected devices are at work in all walks of life and across all industries, he says. Robotics, wearable technologies and smart thermostats all generate a seemingly endless stream of smart data. This data needs to be stored, analyzed, protected and used to empower decisions.  
An important aspect of any government's investment in smart technology is the understanding that the benefits don't end with government alone. In fact, as smart tech takes hold, an entire region can benefit — spring boarding economic development in a region. One of the most promising use cases for cities seeking to bolster or future-proof their economic opportunity is in the field of manufacturing.
As manufacturers seek to expand or establish new facilities, smart factories that promise to improve throughput, visibility and decision-making will be on their radar, and regions with smart infrastructure already in  place will prove particularly attractive.
These factories of the future include sophisticated sensors embedded on shop floors predicting when components need fine-tuning before they break down and grind production to a halt. Smart thermostats tracking and automatically adjusting energy use, leading to savings and greater efficiencies. Intelligent systems that automatically detect and neutralize cyberattacks targeting critical industrial control systems, averting potential disaster.
"This is artificial intelligence and machine learning at its best," Indart says of the rollout of smart technology in the manufacturing sector.
The Road from Smart Cities to Smart Factories
But unlocking the economic and technical potential of smart technology for government and industry requires more than just wiring up increasingly sophisticated sensors. The massive streams of smart data they generate can paralyze as much as they empower.
The key factor is actually being able to use the data generated by new technology to make better decisions.
"It is all about outcomes," Indart says. "Many companies, cities and communities generate voluminous amounts of data without a true plan of how to utilize it. The challenge is putting that data to work so that it tells a story that supports a business-driven use case."
And that's what NTT's Accelerating SMART  platform is all about — absorbing massive volumes of data from a variety of sources, combining it into a common, usable form and then delivering insight to decision-makers.
When it comes to putting the data to work, Indart says one of the biggest barriers in working with IoT devices and their data is that "there are really zero standards for data topology," or a system for categorizing data that makes it easier to use.
To solve this, NTT DATA pioneered the concept of the Edge Processing Unit, or EPU. The idea is to process and prepare data "at the edge" of the network — all those sensors and other IoT devices hooked up to the network that collect data. The EPU supports the ingestion, initial analysis and normalization of that source-specific data into a format that can later be combined with other data sources and then analyzed and evaluated.
The normalization process is key. Based on the output from the EPU process, the data is normalized using a Common Data Object, or CDO, architecture. The common data model is the foundation of the SMART platform and an essential step in transforming raw data into a treasure trove of insight.
"Once the data is in a common structure, it can be combined with data from other sources, analyzed and delivered to decision-makers," Indart says.
Ultimately, the smart platform aims to set the stage for organizations to realize the full potential of AI and machine learning.
"We built a system that 'thinks' and can assess multiple data sources into a common vernacular, perceive current conditions, plan, decide and act on those conditions," Indart says. "It is even possible for our cognitive solution to learn from the consequences of its actions, while using past knowledge to refine current and future decisions."
The Stage Is Set for Intelligent Manufacturing
A recent survey of over 900 manufacturers by the Capgemini Research Institute reported that over two-thirds of manufacturing executives said they already had smart factory initiatives up and running at their organizations.
But the survey also noted challenges implementing the new approach. Well over half of organizations – 60% – said they struggle to scale their smart technology investments, and one of the pain points noted by the survey is the need for agnostic technology infrastructures.
"Most solutions today are tied to a specific set of capabilities driven by specific IoT vendors," Indart says.
But one of the key value propositions for the NTT DATA's Accelerating SMART platform is that it was designed to be a team player.
"The smart platform is agnostic when it comes to the IoT device environment, which allows it to integrate into both new and existing environments," Indart adds.
That means organizations that have already made investments in cameras, sensors and other devices don't have to go around unplugging everything in sight to leverage the solution.
In addition, the technology can be deployed in just about any IT environment, from public cloud to on-premise data centers.
Manufacturing is far from the only industry with heaps of data waiting to be put to use to spur both efficiencies and innovation. Leaders in fields from health care to entertainment and sports are seeing the technology's promise, experts say, and governments that adopt smart infrastructure will have a leg up on competing regions.
"We are talking with venues who want to improve fan experience, retail environments that want to improve the shopping experience and governments that want to enhance border security," Indart says. "What is truly innovative is the ability to consume, combine and analyze data from a variety of IoT and non-IoT sources that allows the smart platform to be leveraged just about anywhere there is data."
This content was produced by Government Executive Media Group's Studio 2G and made possible by our sponsor(s). The editorial staff of RouteFifty was not involved in its preparation.