If States Are Going to Be Agile, CIOs Need to Get Their Workforces Onboard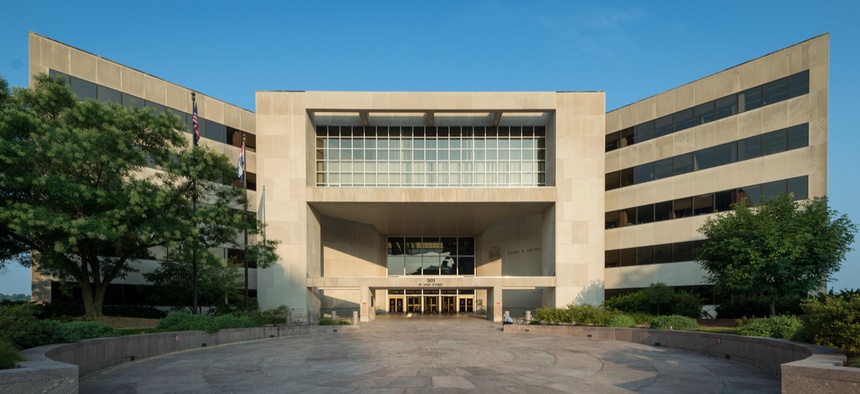 "If agile is going to work, it's going to be because of the team, not the management," according to Denis Goulet, New Hampshire's CIO and Department of Information Technology commissioner.
AUSTIN, Texas — As "agile" IT project management continues to gain steam in U.S. state governments, there are many important questions to ask about how to best embrace that methodology over the traditional "waterfall" approach.
That was a topic of conversation at the National Association of State Chief Information Officers annual conference on Monday, which has drawn state government IT leaders from across the nation to the Texas capital.
Compared to the waterfall approach, which is built around a structured and planned-out development timeline, agile embraces incremental improvements and allows flexibility to test, adapt and make course corrections when they're needed.
While the agile approach is common for startups and tech companies, it's still relatively new in the public sector. It's been steadily catching on in state government, but agile is sometimes met by skepticism since it can be a radical departure from the status quo.
"There's going to be some uncertainty and doubt of whether you should go down the agile path," Denis Goulet, New Hampshire's chief information officer and Department of Information Technology commissioner, said during a panel discussion that focused on best practices and strategies and included insights from a survey released earlier this year by NASCIO and Accenture.
For those governments that haven't looked at agile and want to dip their toes into the water, it's important to pick the right pilot project, something that can offer "quick feedback and quick wins," said Ed Toner, Nebraska's CIO.
He noted that once one agency, department or team sees success with agile-driven IT development, internal resistance is more likely to wane and others will want to follow. "Success breeds success," he said.
While state IT leaders and managers pushing their workforces down the agile path have a lot of work to do to promote that methodology, once it takes hold, they need to make sure not to smother the teams that are using it.
"Don't mess with the sprint," Goulet said, referencing the term commonly used to describe the incremental periods of time where development work is completed. "Stay away, let them work it out. If agile is going to work, it's going to be because of the team, not the management."
Still, the team's knowledge and enthusiasm needs to be fostered and some level of guidance is needed. "I make sure they have the training and coaching," Toner said. "I give them a lot of empowerment. I can see that the team is very much a team, which is great. And they push each other."
It's also important to remember that despite the continued enthusiasm for agile, it's not always the answer.
"I don't think waterfall is ever going away," Toner said. "Sometimes it's the appropriate methodology."
RELATED on Route Fifty: Full coverage of the National Association of State Chief Information Officers annual conference in Austin, Texas