3 Takeaways From the American Community Survey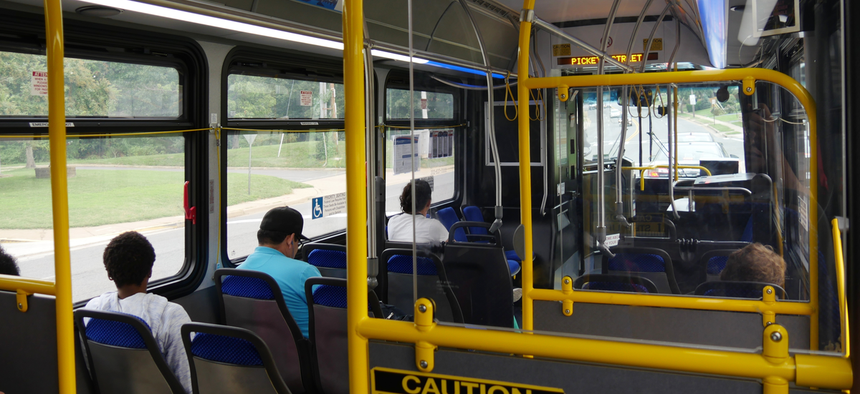 The survey, which is collected over a five-year period is the nation's only source of small-area estimates for socio-economic and demographic data.
In the past five years, the nation experienced increases in median gross rent and commuting times. Additionally, there were more counties that saw their median household incomes decline, than those that saw them increase.  
Those are just a few of the takeaways from the U.S. Census Bureau's 2012-2016 American Community Survey, which was released Thursday.  
According to Dave Waddington, chief of the Social Economic and Housing Statistics Division: "The American Community Survey allows us to track incremental changes across our nation on how people live and work, year-to-year."
"It's our country's only source of small area estimates for socio-economic and demographic characteristics. These estimates help people, businesses and governments throughout the country better understand the needs of their populations, the markets in which they operate and the challenges and opportunities they face," Waddington added in a Census Bureau press release.
So, what does the data have to say about how this country has changed in the last five years?
Income
Out of the 3,142 counties in the United States, 563 counties saw their median household income decline. That's more than double the number of counties—234—that experienced a growth in median household income.
Also notable in the data: all five of the counties, or county equivalent areas, listed as having the highest median household incomes—Loudoun County, Virginia; Falls Church City, Virginia; Fairfax County, Virginia; Howard County, Maryland and Arlington County, Virginia—are found in the Washington, D.C. metropolitan area.
Commuting
If you live in East Stroudsburg, Pennsylvania or the New York-Newark-Jersey City or Washington, D.C.-Arlington-Alexandria metropolitan areas, then, according to the ACS you have some of the longest commute times in the country. In East Stroudsburg, located about 80 miles west of Manhattan, the average commuter spends 38.6 minutes getting to work.
And, if you live in the Walla Walla, Washington; Grand Forks, North Dakota or Great Falls, Montana metropolitan areas, congratulations, you have one of the shortest average commutes in the country. The average person who commutes in the Walla Walla area only spends 15.4 minutes on their one-way trip.
Also included in this survey is information on the percentage of commuters across the nation who rely on public transit to get to work. In total, about 7.5 million workers commute by bus, subway, light rail commuter rail or some other public method.
Mapping the Data
Another highlight of the ACS is an interactive map that makes it possible to view the data by state or county. The map allows users to drill down into the numbers to explore the results of the survey to find out how their jurisdiction measures up.