Facebook Will Offer Platforms Teaching Tech Skills in Cities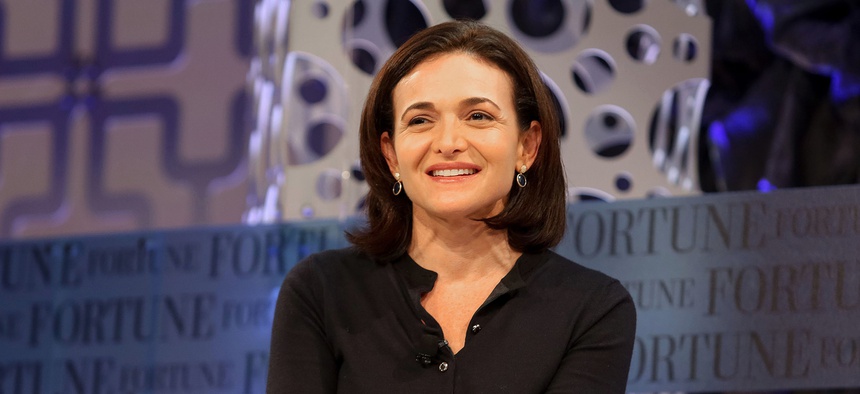 "When people get the opportunity to get the training they need, they can get great jobs," said COO Sheryl Sandberg.
BOSTON — Facebook intends to help train 1 million small businesses and people in U.S. cities with digital skills by 2020, COO Sheryl Sandberg said Friday during the U.S. Conference of Mayors annual meeting.
The social network company has already begun its Community Boost tour offering free, in-person training on business and career growth in 50 cities like Houston.
Similarly, Facebook Blueprint offers free, online advertising training and in the fall the company will launch a new effort called Learn With Facebook in Boston—working with Bunker Hill and Roxbury community colleges.
"When people get the opportunity to get the training they need, they can get great jobs," Sandberg said.
Given the concern new technologies are increasingly replacing jobs, she added, retraining is needed as are the platforms to do it on.
"We have to get into these schools and into these communities as early as possible," said Houston Mayor Sylvester Turner. "In fact, even start entrepreneurship programs while they're in school because kids can start to be entrepreneurs at an early age, and … they pick up the technology very quickly."
Technology also allows people to start businesses they can operate from their homes at a time when mobility gaps in cities continue to limit access to economic opportunities for underserved neighborhoods, Turner added.
To that end, Boston's outdoor wireless network Wicked Free Wi-Fi aims to help all residents connect to the internet.
USCM President Steve Benjamin, who is the mayor of Columbia, South Carolina, asked Sandberg up front what Facebook was doing, in the wake of the Cambridge Analytica scandal, to protect users' data.
"I think the big question people have is: Do we know we were too slow on election interference and data protection? And we do," Sandberg said. "But it's not enough to be sorry, what matters is the actions we are taking."