Author Archive
Alex Brown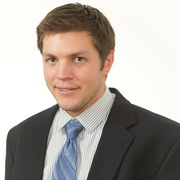 Alex Brown is a Technology reporter for National Journal.
Management
Revenue has fallen as states recognize the conservation value of their trust land.
Management
Critics say bottlers harm the environment and provide scant economic benefit.
Infrastructure
Following the hottest decade on record, legislators in many states say it's long past time to treat such events as the new normal.
---
Infrastructure
Washington is one of the rare states to have its own state-funded buyout and restoration program, one that is set up to remove development from flood-prone areas on an ongoing basis.
Infrastructure
How the municipal bond market is adjusting to climate change.