Author Archive
Charles S. Clark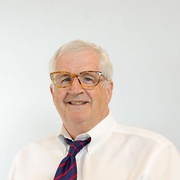 Charles S. Clark joined Government Executive in the fall of 2009. He has been on staff at The Washington Post, Congressional Quarterly, National Journal, Time-Life Books, Tax Analysts, the Association of Governing Boards of Universities and Colleges, and the National Center on Education and the Economy. He has written or edited online news, daily news stories, long features, wire copy, magazines, books, and organizational media strategies.
Management
But the federal agency that has come under recent scrutiny for handling of contracts rejects Inspector General recommendations.
Management
Litigation over adding a citizenship question gave voice to data expert John Abowd. The Supreme Court will hear arguments on Tuesday about whether to include the question on the 2020 census.
Management
Lower priority is assigned to states and cities that offer sanctuary to undocumented immigrants, study finds.
---
Management
Alleged Wi-Fi block violates the First Amendment and the Administrative Procedure Act, complaint argues.