Author Archive
Charles S. Clark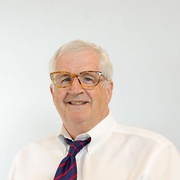 Charles S. Clark joined Government Executive in the fall of 2009. He has been on staff at The Washington Post, Congressional Quarterly, National Journal, Time-Life Books, Tax Analysts, the Association of Governing Boards of Universities and Colleges, and the National Center on Education and the Economy. He has written or edited online news, daily news stories, long features, wire copy, magazines, books, and organizational media strategies.
Management
The departments of Justice and Homeland Security delivered their joint review of meddling during 2018 to the White House.
Management
Women- and minority-owned companies are said to suffer the most.
Management
States have sued the U.S. Census Bureau and Commerce Secretary Wilbur Ross to stop the federal agency from using a question about citizenship in the 2020 census.
---
Management
The Government Accountability Office last month criticized the Census Bureau's practices for maintaining schedules for receiving resources on time.