Author Archive
Eric Katz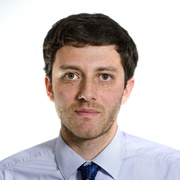 Eric Katz writes about federal agency operations and management. His deep coverage of Veterans Affairs, Homeland Security, the Environmental Protection Agency and U.S. Postal Service has earned him frequent guest spots on national radio and television news programs. Eric joined Government Executive in the summer of 2012 and previously worked for The Financial Times. He is a graduate of The George Washington University.
Management
"There's no reason why the Department of Agriculture has to be in the District of Columbia when it could be located in Indiana or another heartland state," according to Indiana Congressman Luke Messer.
News
An internal EPA report acknowledged employees missed some warning signs and failed to take certain precautions to prevent the spill, but ultimately found the blowout was "likely inevitable" due to built up pressurization.
News
"Federal agencies do not enjoy the same level of trust and respect as local law enforcement that are deeply rooted in local communities," a joint statement says.