Author Archive
Mila Jasper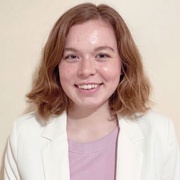 Mila Jasper is an editorial fellow at Nextgov. She is interested in covering national security, defense and technology issues. A DMV native, Mila has returned to the area to report after graduating from Northwestern University.
Tech & Data
A new study from the National Institute of Standards and Technology found facial recognition algorithms developed pre-pandemic struggle to identify masked faces.
Tech & Data
Rep. Cathy McMorris Rodgers said the technology being developed to aid the fight against coronavirus proves the need for a standardized privacy framework.
Health & Human Services
Early data shows patients quickly embraced telemedicine options agencies expanded during the coronavirus pandemic.