Author Archive
Ronald Brownstein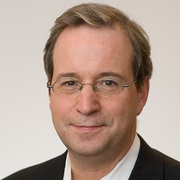 Ronald Brownstein is Atlantic Media's Editorial Director for Strategic Partnerships, in charge of long-term editorial strategy. He also writes a weekly column and regularly contributes other pieces for the National Journal, contributes to Quartz, and The Atlantic, and coordinates political coverage and activities across publications produced by Atlantic Media.
Management
Governor Jerry Brown is pushing the boundaries of what a single state can do to combat the threat, which grows more tangible with each record wildfire and hurricane.
By

Ronald Brownstein

, The Atlantic
Management
As younger generations become more racially diverse, many states are allocating fewer tax dollars to public colleges and universities.
By

Ronald Brownstein

, The Atlantic
Health & Human Services
States have a surprising degree of autonomy to block President Trump's changes to Obamacare—and liberal-leaning states are already making their move.
By

Ronald Brownstein

, The Atlantic
---
Management
Democrats could gain politically if the company chooses a city in a battleground state for its second North American headquarters.
By

Ronald Brownstein

, The Atlantic