Navigator Award Finalist: Derek Eder and Christopher Whitaker, Chi Hack Night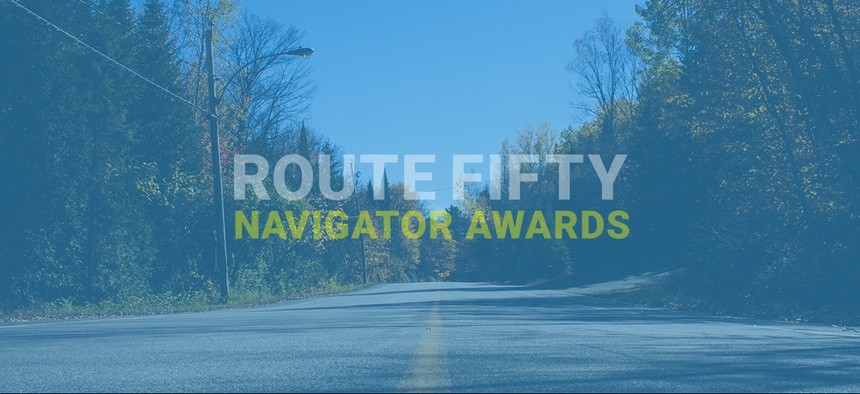 It's not easy to host a weekly event to encourage civic engagement.
This the second in a series of profiles on the 50 finalists for Route Fifty's Navigator Awards program. The first 10 finalists were from the Government Allies and Cross-Sector Partners category. Finalists 11-20 were from the Agency and Department Leadership category. Finalists 21-30 were from the Executive Leadership category. Finalists 31-40 were from the Next Generation category. Finalists 41-50 were from the Data and IT Innovators category. Explore our complete list of 50 finalists.​
Civic hackathons—events where a municipal government or other entity brings together civic-minded professional technologists, amateur coders and municipal agencies—are often one-off sessions or too seldom to have lasting community impact. They promote citizen engagement while leveraging municipal or state data resources to create digital tools or resources to better serve the public, but the enthusiasm around hackathons can quickly dissipate after the event concludes.
That's not the case in Chicago with Chi Hack Night. It's not your average hackathon. It happens every week on the eighth floor of the Merchandise Mart. And since March 2012, there have been more than 220 weekly gatherings.  
Even if you don't live in Chicago and can't enjoy the pizza or empanadas, Route Fifty recommends watching the Tuesday event via YouTube.
Why? It's the gold standard for civic digital engagement. It's an inclusive forum for discussion. It's a stage for those with great ideas, observations or expertise to talk to an audience interested in the civic tech space. The night's presenter or presenters might be from Chicago City Hall, Cook County or other local agencies, nonprofit organizations, companies or individuals who are otherwise working to find cool ways to "create, support and serve the public good," as the organization describes its work.
The initiative also includes mini-hackathons, for those who want to collaborate on coding projects. And it's been an incubator for a lot of valuable open-source projects in Chicago, including a river sewage tracking website, a platform to track city council meetings and legislation, and a repository of information related to public health inspections.
A lot of people are involved in making Chi Hack Night possible every week and It's not an easy effort to sustain, which is why Route Fifty is happy to honor Derek Eder and Christopher Whitaker, the two lead organizers. They're not only making Chicago a better place, they're fostering ideas and engagement in so many other cities, too.