Ports and Waterways Get Attention From Congressional Lawmakers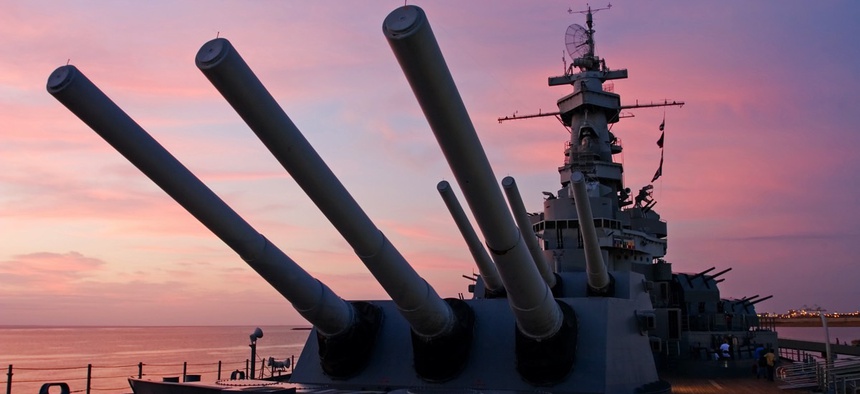 Discussion Tuesday took place as the White House continues work on President Trump's infrastructure proposal.
WASHINGTON — As the Trump administration develops its plan for new investment in U.S. infrastructure, discussion on Capitol Hill on Tuesday turned toward ports, waterways and flood control projects.
Lt. General Todd Semonite, commanding general and chief of engineers with the U.S. Army Corps of Engineers, said the White House has reached out to his staff to ask questions about budget challenges and projects that would be well served by additional funding.
He also said the Trump administration was "very interested" in the potential for public-private partnerships, which "could take some of that burden off of the taxpayers" and if there are processes and procedures that could be changed to eliminate inefficiencies for the Corps.
President Trump has voiced support for a $1 trillion infrastructure package, which would rely on public and private capital.
Semonite made his remarks during testimony before the Senate Environment and Public Works subcommittee on transportation and infrastructure.
"Unfortunately, like most of our infrastructure, our water resources are aging" and need upgrades, said U.S. Sen. Jim Inhofe, an Oklahoma Republican who chairs the subcommittee.
During the hearing, senators and witnesses discussed a range of projects, such as the limited capacity for wide ships at a port in Mobile, Alabama, flood control in Cedar Rapids, Iowa and coastal hazards for fishing boats and other vessels in the Pacific Northwest.
"Many Americans think of infrastructure as roads, airfields, bridges," Semonite said. "We need to continue to expand that dialogue to talk about coastal ports and inland waterways."
Rick Goche, who fishes commercially for tuna and is also commissioner of the Port of Bandon, in Oregon, was among the other witnesses who testified Tuesday. Bandon is a coastal city of about 3,000, located roughly 180 miles southwest of Portland.
Goche warned how underwater embankments of sand and gravel, known as "breaking bars," which form near river mouths, can pose grave risks for vessels as they approach shore.
There are two main ways to reduce the threat of breaking bars to boats: dredge out the sediment that forms them or build "jetties" to redirect currents. Both options cost money.
"Chronic underfunding for ports large and small is causing our water infrastructure to deteriorate," Goche said.
U.S. Sen. Joni Ernst, an Iowa Republican, asked Semonite about the status of a flood mitigation project to protect Cedar Rapids, which experienced flooding in 2016 and before that in 2008.
She pointed out that the city is the second-largest in Iowa and an important economic hub for the state—13 percent of the nation's breakfast cereal is produced there for example.
And, she said, the federal assistance requested from the Army Corps of Engineers for flood control is equivalent to about 3 percent of the cost of the damages that resulted from the 2008 flooding.
"That is not a position that we should put Americans in, to have to be able to fight for their lives," Semonite said of the flooding that has occurred in Cedar Rapids. But, on the other hand, he explained, the flood control project there does not rise high based on current methods used to prioritize which projects federal dollars flow to.
The port in Mobile, Alabama is more or less a "straight shot" from the recently expanded Panama Canal, as U.S. Sen. Richard Shelby, an Alabama Republican, noted on Tuesday.
But James Lyons, director and CEO of the Alabama State Port Authority, said narrow channels prevent two-way shipping traffic from passing in and out of the port when vessels are especially wide.
"Ships have to wait," Lyons said. "It's costing money."
Bill Lucia is a Senior Reporter for Government Executive's Route Fifty and is based in Washington, D.C.
NEXT STORY Higher Gas Taxes Won't Work