Environmental Review Law Faces GOP Scrutiny in U.S. House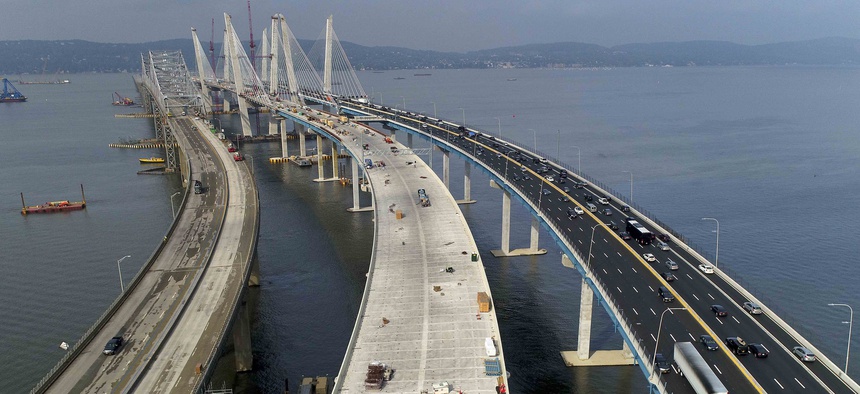 "Congress needs to act," said U.S. Rep. Rob Bishop, as he discussed the National Environmental Policy Act on Wednesday.
WASHINGTON — Longstanding partisan disagreements were on display Wednesday in Congress over the primary federal environmental review process for infrastructure projects.
The House Natural Resources Committee met to discuss "modernizing" the National Environmental Policy Act, commonly called NEPA. Rep. Rob Bishop, the Utah Republican who chairs the panel, said Congress should take action to revamp the law.
Bishop said the "common refrain that we are hearing from federal agencies, as well as state and local governments and small businesses, is NEPA is used as a tool to slow or block needed infrastructure projects and rural development."
But Rep. Raul Grijalva, of Arizona, who is the committee's top Democrat, said the hearing was the latest example of Republicans pushing to weaken the environmental statute, and to provide greater leeway for logging, oil and gas drilling and dam building to proceed with less stringent oversight.
"If an agency modifies or abandons a proposal after NEPA review, it is because of real environmental harm revealed during the review," he said. "Blaming NEPA for uncovering bad projects, is like blaming a tumor on the X-ray that discovered it."
He added that most reviews are completed in "a matter of days" under a mechanism known as "categorical exclusions."
Enacted in 1970, NEPA requires federal agencies to consider the environmental consequences of major projects, such as pipelines and bridges.
Among the witnesses who appeared before the committee was Jim Willox, a commissioner in Converse County, Wyoming.
He highlighted an oil and gas project in the state that was approaching eight years of study under the NEPA process and a pipeline project in the state now in its fifth year of review.
Willox also said federal land managers should give "great deference" to county governments.
"States and local governments," he said, "are not merely stakeholders, but rather co-regulators."
Dinah Bear, who served between 1983 and 1993 as general counsel for the White House Council on Environmental Quality, said the capacity of federal agencies to conduct environmental reviews has eroded.
Over the years, offices that have dealt with NEPA have been disbanded, responsibilities have been piled on to limited staff, and training is lacking, according to Bear.
"NEPA projects wait in line until staff are available to do the work," she said.
Philip Howard, chairman of Common Good, a nonprofit group that has studied how to speed up the rebuilding of U.S. infrastructure, stressed that NEPA is an important statute, which offers an opportunity to evaluate projects that might have repercussions for a century or more.
But Howard added that the documents produced as part of the review process can be unwieldy and inaccessible for most people, totalling thousands of pages in some cases.
"Instead of highlighting material issues and alterations, it obscures the important facts in mountains of detail. It's become an academic exercise of no pebble left unturned," he said.
"The density of these reports is driven by fear of litigation," he added.
Howard recommended creating clearer lines of authority for the NEPA process, and that the Council on Environmental Quality chairperson, who is nominated by the president, should be granted power to decide issues related to the scope and adequacy of reviews.
The Trump administration has emphasized that it would like to streamline permitting and review processes for infrastructure projects. President Trump issued an executive order earlier this year aimed at expediting environmental reviews and project approvals.
But Bishop said during the hearing that, in his view, "court orders and executive branch actions" will fall short when it comes to reworking NEPA. "Congress needs to act," he said, "to enable some common sense changes to correct the deficiencies."