Download Our Route Fifty-ICMA E-Book: 'What's Next in Local Government?'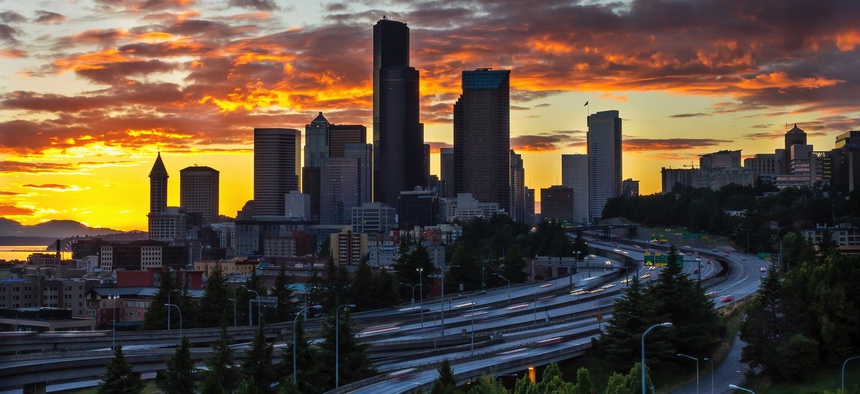 Headed to Seattle for ICMA's annual conference? Read our special report.
Thousands of local government professionals will be headed to Seattle this weekend for the start of the International City/County Management Association's 101st annual conference, taking place at the Washington State Convention Center from Sunday, Sept. 27 through Wednesday, Sept. 30.
Route Fifty will be there. And we've teamed up with ICMA for a new e-book, "What's Next in Local Government?" It's free and ready for download.
Some highlights:
An introduction from ICMA Executive Director Robert J. O'Neill, Jr.: "Shaping the Future of Local Government."
Features on Tanisha Briley, the city manager in Cleveland Heights, Ohio; and Karen Pinkos, the assistant city manager in El Cerrito, California.
Examinations of Payment in Lieu of Taxes (PILT) financing for local governments and municipal bond tax exemptions.
A look at how Orange County, California, is using data to remake its child support services.
Take a look!
Download "What's Next in Local Government?"