5 U.S. Cities Named Finalists for Engaged Cities Award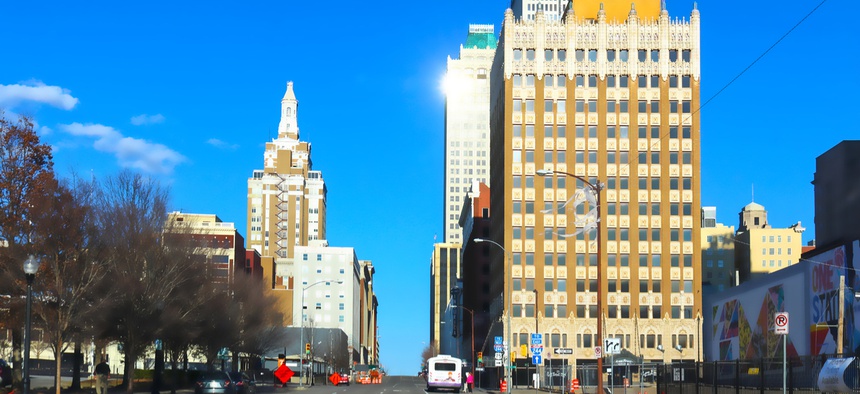 These localities have done "significant work with citizens to tackle a public problem, clear evidence of impact, and potential to apply the strategy to other problems and geographies."
Among the 10 cities around the world that were this week named finalists for the Engaged Cities Award program from Cities of Service, five are in the United States: Boston, Massachusetts; Fort Collins, Colorado; Huntington, West Virginia; San José, California; and Tulsa, Oklahoma.
The awards program, underwritten by the Bloomberg Philanthropies, "shines light on the growing number of ways city leaders are co-creating the future with residents, enabling cities around the world to learn from best practices and bring effective strategies back to their own cities," according to Cities of Service's announcement, which noted that finalist cities were scored on a variety of criteria, "including significant work with citizens to tackle a public problem, clear evidence of impact, and potential to apply the strategy to other problems and geographies."
The program is in its first year and received applications from more than 100 cities in Europe and the Americas.
Here's the rundown on the U.S. cities named Engaged Cities Award finalists:
• Boston, Massachusetts: The city engaged citizens to share data about unsafe streets and developed an app that encourages residents to improve their driving behaviors, with the goal of decreased traffic-related fatalities.

• Fort Collins, Colorado: To respond to pressing fiscal needs and rising costs, city leadership educated citizens about the budget process and collected feedback in order to create a budget that aligns resources with community priorities.

• Huntington, West Virginia: In response to a growing health crisis, city leadership developed a hub-and-spoke approach to improve health outcomes for its residents. The city engaged citizens to develop ideas for initiatives and provided leadership and support for implementation.

• San José, California: The city invited citizens to submit their solutions to some of the city's biggest challenges in a citywide competition. The first competition resulted in a drone prototype capable of removing graffiti in difficult-to-reach places.

• Tulsa, Oklahoma: The city brought city staff and citizens together in person and online to analyze the large amount of data the city had collected to learn more about public problems, such as income disparity and crime, and to inform policy.</blockquote>
"The finalists show that everyday citizens can help move their cities forward in many diverse and meaningful ways, leveraging their insights, diverse talents, and creative energy," Myung J. Lee, Cities of Service executive director, said in a statement. "City leaders are getting more creative and experimental in the ways they are engaging community members. We are proud to highlight the work these cities have accomplished so other cities around the world can follow their lead."
The five non-U.S. cities that are Engaged Cities Award finalists are Bologna, Italy; Hamm, Germany; Helsinki, Finland; Mexico City, Mexico and Santiago de Cali, Colombia.