Announcing the 10 Winners of the 2018 Route Fifty Navigator Awards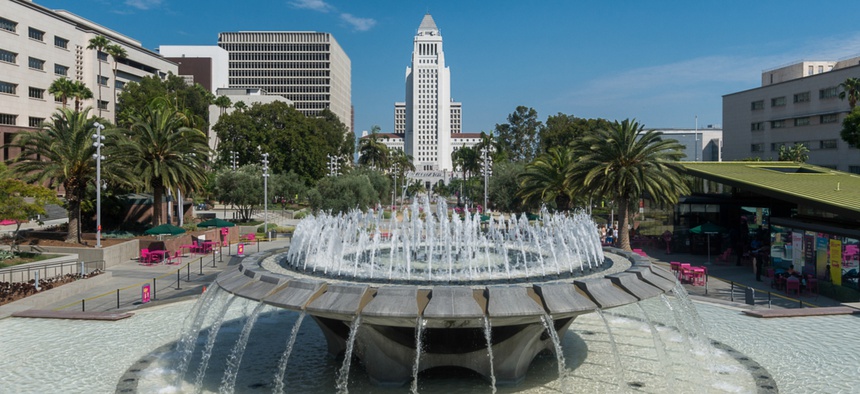 Here are individuals and teams making a difference in state and local government and the communities they serve.
LOS ANGELES — Route Fifty is excited to announce the 10 winners of the 2018 Navigator Awards! During a special event at the GRAMMY Museum in downtown Los Angeles, we honored the 50 previously announced finalists and the 10 winners from this year's iteration of the Navigator Awards, which honor excellence in state and local government and the implementation of innovative and impactful ideas.
In the coming days, Route Fifty will be rolling out full profiles on the 10 winners and will link to them from the list below. Stay tuned for more, but in the meantime, here are our winners for 2018.
Chief Don Crowson and Team, Arlington Fire Department, City of Arlington, Texas
Mathew Sanders, Resilience Program and Policy Administrator, Office of Community Development, Disaster Recovery Unit, State of Louisiana
Michael Sherwood, Director of Information Technology, City of Las Vegas, Nevada
Shireen Santosham and Team, Mayor's Office of Technology and Innovation & City Manager's Office of Civic Innovation & Digital Strategy, City of San José, California
José Serrano-McClain, former Project Manager, NYCx, Mayor's Office of the Chief Technology Officer, City of New York
Tara Bergfeld, Principal Legislative Research Analyst, Tennessee Comptroller's Office
Katharine Czarnecki, Senior Vice President of Community Development, Michigan Economic Development Corporation
Michael P. McMillan, President and CEO, Urban League of Metropolitan St. Louis
Congrats to all our winners and finalists!