Author Archive
Brandi Vincent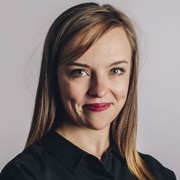 Brandi Vincent reports on the federal government's use of and policies for emerging technologies—including but not limited to supercomputing, artificial intelligence, biometrics, and the internet of things. Before joining Nextgov, Brandi helped create news for millennials at Snapchat and mixed media at NBC News. She grew up in south Louisiana and received a master's in journalism from the University of Maryland.
Tech & Data
The law supports several federal agencies in more aggressively combating the annoying, automatic calls.
Infrastructure
The agency is making at least $600 million available and the pot is open to rural electrical cooperatives and municipalities, as well as telecom companies.