Author Archive
Eric Katz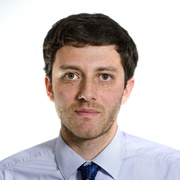 Eric Katz writes about federal agency operations and management. His deep coverage of Veterans Affairs, Homeland Security, the Environmental Protection Agency and U.S. Postal Service has earned him frequent guest spots on national radio and television news programs. Eric joined Government Executive in the summer of 2012 and previously worked for The Financial Times. He is a graduate of The George Washington University.
Management
A slow process has led to four states and territories devastated by hurricanes receiving virtually none of the funds Congress appropriated.
Management
The deal is "in principle" and needs to be finalized.
Management
Negotiators have hit a stumbling block on border security.
---
Management
President Trump suggests there could be another approach to avoiding another closing of agencies.