Author Archive
Erich Wagner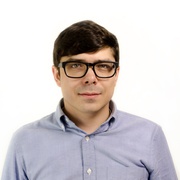 Erich Wagner is a staff correspondent covering pay, benefits and other federal workforce issues. He joined Government Executive in the spring of 2017 after extensive experience writing about state and local issues in Maryland and Virginia, most recently as editor-in-chief of the Alexandria Times. He holds a bachelor's degree in journalism from the University of Maryland.
Management
Lawmakers are still working on a deal on funding for the Department of Homeland Security, which likely includes money for border security.
Management
Representatives of states, hospitals and others say too much of their time is occupied with federal regulations.