How D.C.'s Office of Open Government Is Transforming Government One Day at a Time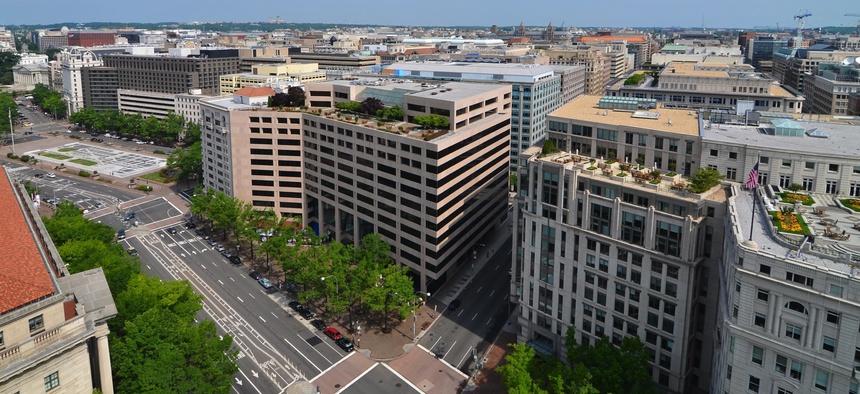 Despite a limited budget and resources, the office has shepherded significant transformation in its two-and-a-half years, according to a guest article by its director.
WASHINGTON — Formed in 2010, the District of Columbia's Office of Open Government (OOG) existed only on paper in the many bound volumes of the D.C. Code. OOG created to enforce the District's Open Meetings Act, and to issue advisory opinions to local District Government agencies on compliance with the Freedom of Information Act (FOIA). The OOG was officially stood up in 2013, but with no real way of fulfilling its requirements.
For much of its existence, the OOG has had a staff of just one person, the director—me—and is in charge of ensuring 178 boards and commissions are complying with the Open Meetings Act, and training some 90 subordinate and independent District government agencies on compliance with the Freedom of Information Act. This is all required without the benefit of an independent operating budget, as the OOG shares a budget with its much larger sister office, the Office of Government Ethics, both of which report to an independent board—the Board of Ethics and Government Accountability.
It quickly became apparent after opening the doors of the OOG that the focus of the office must be on more than just the Open Meetings Act and FOIA. Both are hugely important. But equally important is the District government's ability to open up is data in ways that contribute to innovation, community and business development and improved efficiency of government services and operations.
Despite a limited budget and resources, the OOG has shepherded significant transformation in its two-and-a-half years. The OOG's two rounds of best practices recommendations that have led to:
The city implementing FOIAXpress, a central online system for processing District Government FOIA requests. Right now there are 67 District government agencies that are using the system. FOIAXpress has an online reading room where agencies are to publish records supplied in FOIA requests.
The Office of the Chief Technology Officer revamping its data warehouse. Now hundreds of agency data sets are available, and can be downloaded in a variety of formats including CSV and XML. It's APIs provide access as REST, HTML, JSON and GeoJSON.
The issuance of an open government and transparency executive directive requiring all agencies to review and update data repositories.
The creation of the position of Director of Innovation and Open Government under the Chief Technology Officer.
I've also established directly under the management of the OOG a central calendar for all boards and commissions meetings dates, agendas, meeting minutes and recordings. I've also partnered with the OpenGov Foundation to open up the District's laws on DCDecoded by providing the DC Code on one user-friendly website allowing citizens to access their laws as restriction-free legal data.
But now that we're on the road to easier access to records, the District must shift its thinking about open government from a mere philosophical exercise to consistent and permanent action.  Transparency must be embedded within all agency operating procedures and assumed in every branch of our government.
And even though there have been many successes, the Office of Open Government is just barely chugging along like the little office that could. The OOG is still very much in need of a larger budget and more personnel to be truly effective to the benefit of government and our citizens. The reality is that once all the best practice recommendations are fulfilled; once access to records is set to default; and once the office is routinely flexing its enforcement arm, there remains the question: what next? In order for the Office of Open Government to be sustainable, all of District government, including the Executive, the Council, the Attorney General and independent agencies, must rely on it as a customary resource for advice on transparency practices and long-standing policies and legislation regarding access to government.
In three years, the Office of Open Government should not only be firmly on top of its statutory mandates, but a policy think-tank whose sole focus is transparency. It doesn't mean that the all aspects of government should be open, because there will always be privacy considerations and other necessary restrictions to access. But, the Office of Open Government should be that creative, forward thinking, innovative voice that bridges the gaps between the public, our government and the tools we use to engage our communities and neighborhoods.