Don't Try to Fool the Bangor Police Department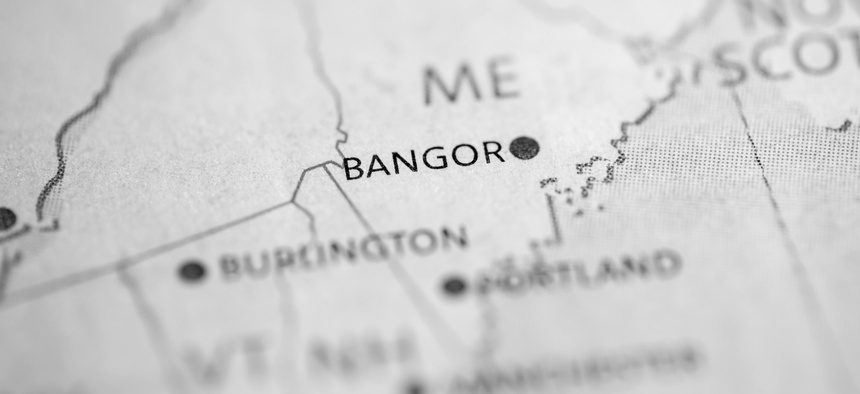 Take a lesson from this "weak effort in criminal behavior."
When you look at the digits 5 and 6, it seems like it doesn't take too much effort to use a Sharpie marker to fill in a gap to make a 5 look like a 6. That's what one unlucky Maine motorist did to a 2015 vehicle registration license plate sticker in an apparent effort to skip out on paying fees for 2016.

The Bangor Police Department on Saturday decided to use the attempt to beat the system to helpfully point out that while the 2015 sticker is on a white background, the 2016 sticker has a gold-colored background.

In a Facebook post, the department posted a photo of the altered registration sticker and humorously pointed out alternate uses for a Sharpie marker.

According to the Facebook page for the Bangor Police Department:
There is no shame in giving it your all. We just wanted to point out that this particular creation was a weak effort.

Not to give anyone a tip on how to defraud the state or confuse a police officer but the State of Maine 2016 registration stickers are GOLD in color. This 2015 sticker is WHITE. This leads to a conundrum for a police officer.

We need to approach the violator with two things in mind. We want to make sure they know that this is against the law but we also need to make sure that we do not hurt their feelings in a way that takes away their initiative for their next project.

We need to urge them to use a Sharpie for something positive. For instance, making a for sale sign for that snowmobile that never ran this winter because of the lack of snow or trying to run it with 2 year old gasoline. Maybe for making a mustache on their sleeping compadre. I should specify that you only do this to close friends who have a sense of humor, otherwise you could be charged with assault or criminal mischief. Maybe you should just make the for sale sign.

Let's review.

1. Sharpies can be fun and useful.

2. You should avoid defrauding the State of Maine by trying to make your registration sticker appear to be something that it is not (I.E. a different expiration year)

3. State of Maine 2016 registration stickers are GOLD in color.

Thanks to Sgt. Rob Angelo for documenting this weak effort in criminal behavior.

The men and women of the Bangor Police Department will be here.
In its social media post, the department didn't detail additional information about the motorist cited for the altered registration tags.

While many commenters found the department's Facebook post to be amusing, others noted that many Maine residents have been facing extreme financial hardship and that vehicle registration tags can be expensive.

"Guy probably got laid off, lost his unemployment. Lost his house and is living in his car. Sounds about right for Maine these days," one commenter said.

And that fits in with the narrative of Maine's ongoing so-called "War on the Poor."