Navigator Award Finalists: Minnesota Gov. Mark Dayton and Lt. Gov. Tina Smith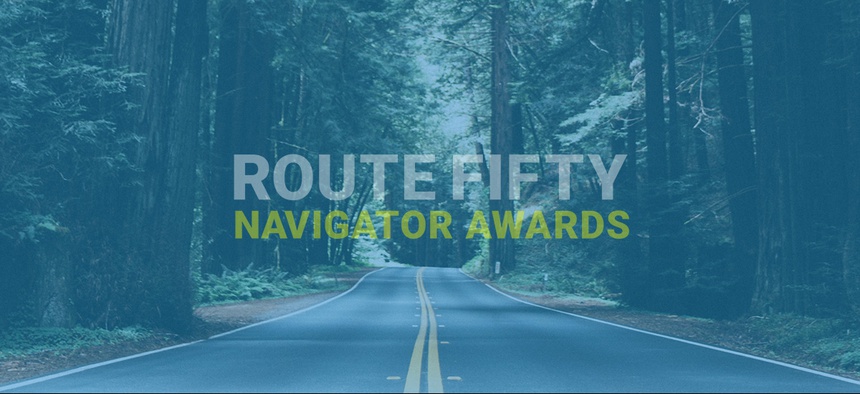 There's a need to expand access to free pre-kindergarten programs in Minnesota. And while an earlier Dayton administration proposal to do that in a big way didn't gain traction, the North Star State took an important step in the right direction.
This is the 26th in a series of profiles on the 50 finalists for Route Fifty's Navigator Awards program. The first 10 finalists were from the Government Allies and Cross-Sector Partners category. Finalists 11-20 were from the Agency and Department Leadership category. Finalists 21-30 were from the Executive Leadership category. Finalists 31-40 were from the Next Generation category. Finalists 41-50 were from the Data and IT Innovators category. Explore our complete list of 50 finalists.​
For the state of Minnesota, the following stats aren't ones that public officials should trumpet: According to rankings released last year as part of Education Week's Quality Counts report, the state was ranked 50th in the nation for students enrolled in full-day preschool. And according to the most recent data culled by the Annie E. Casey Kids Count Data Book, 55 percent of 3- and 4-year-olds in Minnesota—that's about 79,000 kids—weren't enrolled in any sort of pre-kindergarten program.
Those programs have been shown to help low-income students especially, boosting graduation and employment rates while reducing incarceration rates. Additionally, for every $1 spent on early childhood education results in a larger investment of $16. So it's not surprising that Minnesota Gov. Mark Dayton and Lt. Gov. Tina Smith have called on state lawmakers to fund more investment in early-childhood education.
A previous proposal from the governor had called for $173 million in funding aimed at educating 57,000 4-year-olds in free and voluntary pre-K programs across the state.
While state lawmakers in St. Paul didn't go along with that plan, during the most recent legislative session, Dayton and Smith were able to secure $25 million in funding for pre-K programs. And this fall, thanks to that funding, free pre-K is now available in one-fifth of Minnesota school districts and includes about 3,300 students in 74 districts, according to the state.
The governor, in a statement released in August, said that "without additional funding, thousands of kids will be denied the educational opportunities they need to achieve their greatest potentials. Lt. Governor Smith and I will keep fighting until every Minnesota family has the choice to send their child to preschool."
Though the governor's initial pre-K proposal didn't result in full funding, the $25 million is an important step forward that will, hopefully, make the case and lay the foundation for greater investment in early childhood education in future years.
We're pleased to include Dayton and Smith in our group of Route Fifty Navigator Award finalists because of their efforts to advocate for such vital and fundamental education investments.