Comparing Cities in Terms of the Financial Health of Their Residents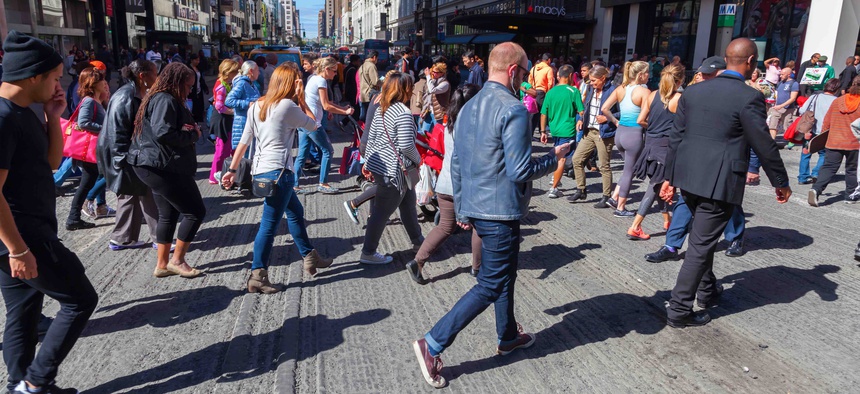 A new data dashboard features metrics like median credit scores, and delinquent debt levels for residents in 60 U.S. cities.
Researchers at the Urban Institute released a new interactive data tool this week that offers insight into the fiscal well-being of cities, by looking at the financial health of their residents.
The data dashboard includes information for 60 cities around the U.S., clustering them into peer groups like "prosperous cities with high housing costs," "cities with tenuous stability and uneven opportunities," and "cities in economic recovery."
Examples of the metrics used to assess resident financial health include median credit scores, delinquent debt and home foreclosures.
"To the extent that residents are thriving, it's going to help the city thrive," Caroline Ratcliffe, a senior fellow and co-director of the Opportunity and Ownership initiative at the Urban Institute, said as she discussed the project by phone earlier this week.
"One of the unique things about this dashboard is that we incorporate credit bureau data," she added. "It helps to tell a more rounded story of residents' financial health."
There are a variety of ways that the financial stability of residents has implications for a city's finances.
For instance, the number of people who are able to pay property taxes and utility bills on time can affect city government revenues, as can sales tax collections. And people faring better financially may be less likely to require public services in the event of an economic downturn.
In addition to the data the Urban Institute researchers present, they describe steps cities can take to help improve residents' financial health. Ratcliffe noted these strategies can be combined with other city initiatives focused on areas like workforce development and housing.
The Urban Institute data dashboard can be found here.
Bill Lucia is a Senior Reporter for Government Executive's Route Fifty and is based in Washington, D.C.