Waiting for What Florence's Floodwaters Will Bring Next in the Carolinas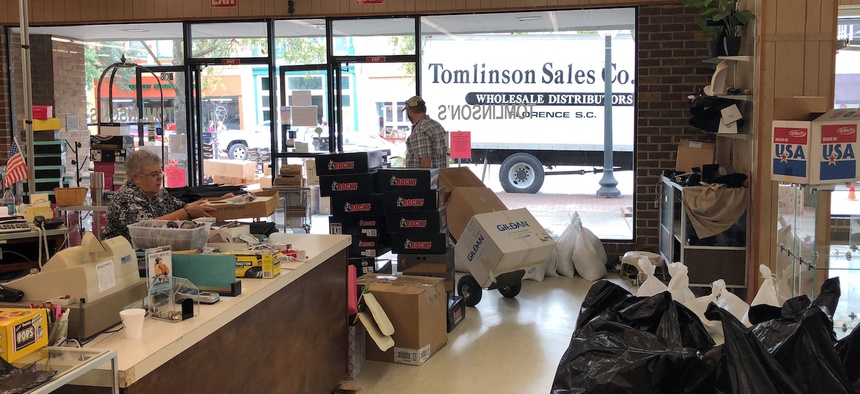 STATE AND LOCAL ROUNDUP | Ohio's background check difficulties … New York City's open data updates … and Florida's new fight against algae blooms.
Good morning, it's Tuesday, Sept. 25, 2018. Leading Route Fifty's state and local government news roundup is the continuing flood disaster in the Carolinas that followed Hurricane Florence. But scroll down for more news from places like Selma, Alabama; Columbus, Ohio; and Seattle, Washington.
STATE GOVERNMENT | Over the weekend, Hurricane Florence's floodwaters that have swamped thousands of homes in North Carolina continued flowing downstream, rising in communities in eastern South Carolina. Around 8,000 residents of Georgetown County on Monday were told to be prepared to evacuate. Like in North Carolina, the danger also remains of damage to the walls of coal ash pits, which hold the byproduct of coal burned to produce electricity. Santee Cooper, the state-owned power utility in South Carolina, installed a temporary dam around one ash pit, hoping to ward off rising river water. Duke Energy in North Carolina said over the weekend that their testing of the Cape Fear River showed the flooding of a coal ash pit last week had not caused downstream water contamination. Both the state and an environmental group have also taken water samples, but those tests are not yet back. [The Post & Courier; AP via Herald Tribune; The News & Observer; Myrtle Beach Sun News]
LOCAL GOVERNMENT |  New York City has released its fourth annual update for its Open Data for All report, which "includes 629 new data sets from 38 agencies, bringing the total number on the platform to more than 2,000" and removed "97 data sets that do no qualify as public data sets because they are low value, inaccurate or outdated." [Smart Cities Dive]