Fairfax County Judge Green-Lights Lawsuit Over Police License Plate Readers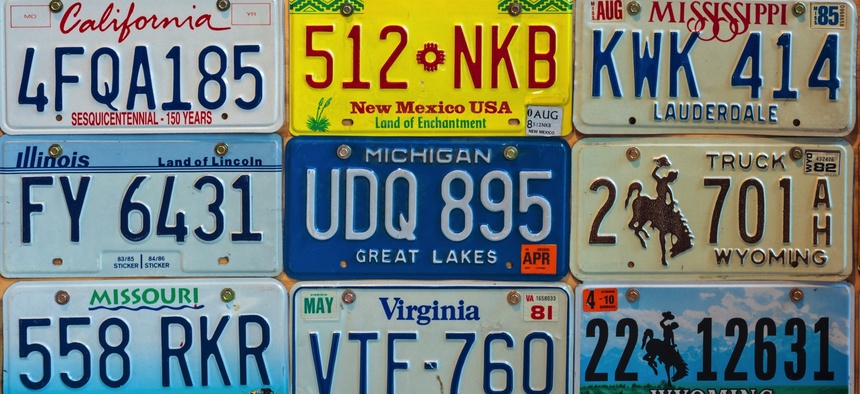 The ACLU claims the way the Northern Virginia county's police are collecting and storing data with the devices violates state law.
A lawsuit in Virginia over the Fairfax County Police Department's collection and storage of license plate reader data will be able to move forward in court.
Fairfax County Circuit Court Judge Grace Carroll on Friday denied the police department's request to toss out the lawsuit, according to the American Civil Liberties Union of Virginia. The ACLU brought the case in May on behalf of Virginia resident Harrison Neal, whose license plate information was collected at least twice by the department in the populous Northern Virginia county near Washington, D.C.
Police agencies around the U.S. use automated license plate readers. The devices can be attached to police cars, or other vehicles, and used to log the date, time and location a license plate is encountered. This information can then be stored in searchable databases.
Authorities can also use the readers to detect plate numbers associated with crimes.
Earlier this week, a Virginia state trooper was able to use one of the devices to help locate a car belonging to the man suspected in the on-air killings of WDBJ-TV reporter Alison Parker and photographer Adam Ward.
The ACLU claims in the lawsuit that Fairfax County police are violating state law by scanning thousands of license plates that belong to people not suspected of crimes, storing data about the plates for up to a year, and also sharing it with other law enforcement agencies.
The case hinges on a Virginia state statute known as the Government Data Collection and Dissemination Practices Act, which was designed to prevent agencies from unnecessarily collecting, storing or disseminating personal data.
The ACLU noted in a statement on Friday that Neal was not asking the Fairfax County police to stop using automatic license plate readers for active criminal investigations, or to help locate vehicles that belong to people suspected of abducting children, or harming police.
"In those cases, the technology serves a valuable law enforcement purpose," said the group's executive director, Claire Guthrie Gastañaga. "He's just asking that the Fairfax County Police Department stop using automatic license plate readers to collect everyone else's data too."  
(Photo by Mediagram / Shutterstock.com)