Cybersecurity Firm: Alaska Targeted Before and After Trade Mission to China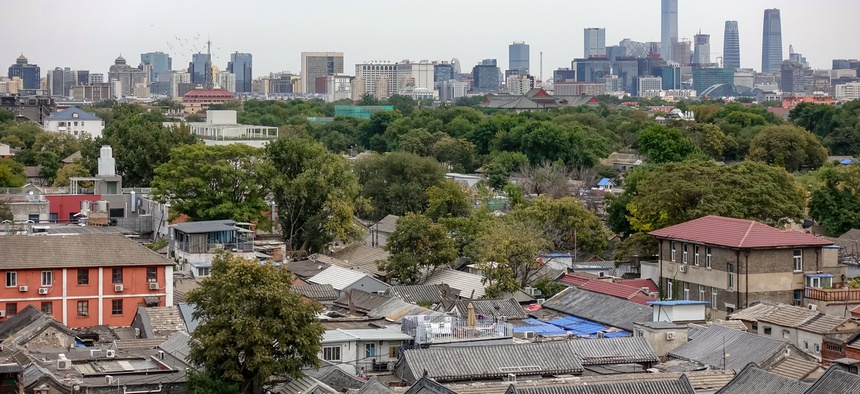 STATE AND LOCAL ROUNDUP | Wildfire smoke "fully entrenched" in Wash. … Maine judge ready "to go old school on no-show jurors" … new water rules roil San Francisco officials.
Good morning, it's Monday, Aug. 20, 2018. I hope you had a good weekend. Cybersecurity leads Route Fifty's state and local government news roundup, but scroll down for more, including stories from places like Austin, Texas; Bradenton, Florida and San Juan County, Utah.
TECH & DATA | According to a report from Recorded Future, a Massachusetts cybersecurity firm, hackers from an elite Chinese University targeted "U.S. energy and communications companies, as well as the Alaskan state government, in the weeks before and after Alaska's trade mission to China" that was led by Gov. Bill Walker. [Reuters via South China Morning Post; KTUU]
St. Paul, Minnesota: A recently released audit from the Office of the Legislative Auditor found that Minnesota IT Services has left "dozens" of projects "unfinished" and "$23 million in taxpayer dollars unspent." [Pioneer Press / TwinCities.com; StateScoop]
Ormond Beach, Florida: Police officers improperly accessing the Driver and Vehicle Information Database used by law enforcement agencies across Florida is serious business and can lead to disciplinary actions, including suspension. [Daytona Beach News-Journal]
HEALTH & HUMAN SERVICES | Meteorologists and public health officials in Washington state are warning of worsening smoke conditions in the coming days from the approximately 600 wildfires burning north of the border in British Columbia. More smoke has been moving south and will be "fully entrenched" over places like Seattle and Tacoma for much of this week, prompting alerts about degraded air quality. [The News Tribune; Cliff Mass Weather Blog]
Ridgefield, Connecticut: Connecticut is among the 21 states dealing with the current measles outbreak in the U.S. [Patch]
Bradenton, Florida: Manatee County Administrator Ed Hunzeker announced Friday that red-tide cleanup efforts would be expanded from local beaches to inland waterways. [Bradenton Times]
Kalamazoo, Michigan: City officials are weighing regulatory changes that would make it more difficult for homeless people to camp in local parks. [The Kalamazoo Gazette / MLive]
STATE GOVERNMENT | Maine's deputy chief justice, Superior Court Justice Robert Mullen, "is ready to go old school on no-show jurors and haul them into court for not appearing when summoned to serve their civic duty." [Portland Press-Herald]
Waterbury, Connecticut: Gov. Dannel Malloy is scheduled to join state and local officials on Monday to announce a $330 million plan to widen a section of Interstate 84 in the Waterbury area. [NBC Connecticut]
Indianapolis, Indiana: The Indiana State Police will be getting two new facilities in Fort Wayne and Lake County thanks to $29.5 million in funding approved by state budget officials. [WTHR]
Henderson County, North Carolina: Due to a rush of residents seeking state IDs in compliance with the federal Real ID Act, the North Carolina Department of Motor Vehicles has seen its wait times increase in a big way. [Greensboro News-Record]
LOCAL GOVERNMENT | A California state plan to boost the amount of water flowing through the Sacramento-San Joaquin River Delta would force San Francisco to reduce the amount of water its drawing from the Tuolumne River, something that is "unthinkable" to municipal officials. San Francisco "has maintained rights to the cherished Sierra supply since the early 1900s." [San Francisco Chronicle]