Distressing Stat on Colorado's Overdose Deaths Underscores Urban-Rural Disparities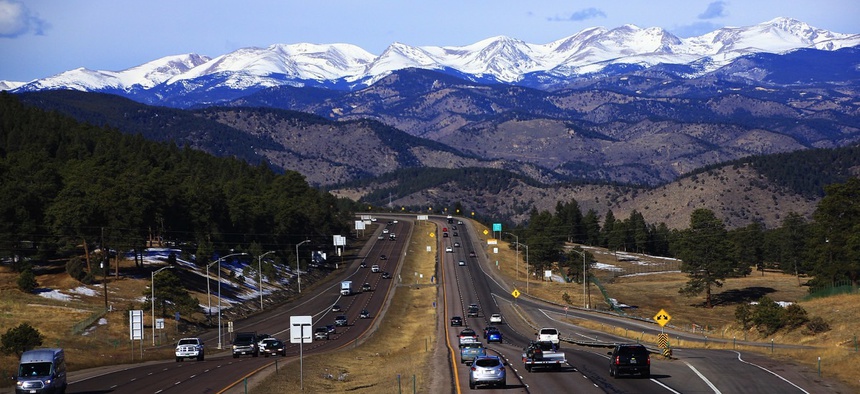 In 2015, more people died from opioid overdoses than homicides and the problem is made worse by a lack of access to treatment options.
In 2015, for the fourth year in a row, overdose deaths from so-called "natural" opioid drugs—like oxycodone and hydrocodone—outnumbered all homicides in Colorado.
In all, 259 people died from overdosing on these specific types of prescription painkillers that year, compared with 205 people who died from homicide.
If you include deaths related to synthetic opioids—drugs like methadone or the powerfully potent fentanyl—then the death toll climbs to 329. And finally, adding in the number of heroin overdoses brings the total number of Coloradans who lost their lives to opioid addiction in 2015 to 472.
As The Denver Post reports, that figure, while still dwarfed by the number of deaths caused by the state's leading killers, cancer and heart disease, is beginning to approach causes of death that were once considered much more common compared to overdoses. Taking trends into consideration, within the next several years, opioids deaths have the ability to outpace killers like diabetes and alcohol-related liver disease; or deaths related to firearms and car fatalities, in terms of loss of life in the Centennial State.  
So, what is Colorado doing to reverse this trend?
A medication take-back program is expanding statewide, taking advantage of new loosened U.S. Drug Enforcement Administration regulations that permit pharmacies to take part in diverting unused or expired controlled prescription substances.
The state has also tried several initiatives to increase access to Naloxone, a drug that reverses the effects of an opioid overdose. A 2015 bill allows for standing orders of the drug, and a 2016 project called the Colorado Naloxone for Life Initiative sought to prioritize distributing the life-saving drug—also called by its trade name, Narcan—to the emergency responders in the state's hardest hit regions.
This epidemic, after all, isn't evenly distributed throughout Colorado, which is often ranked among the nation's healthiest states. Rather, some areas are much more troubled than others—particularly in the state's rural southeastern corner.
Compounding this problem are the geographic disparities in access to opioid treatment services that exist across the state. According to a recent report by The Colorado Trust, a nonprofit dedicated to addressing the state's health inequalities, the majority of the more than 200 physicians who are qualified to prescribe drugs like buprenorphine used in medication-assisted treatment are located in urban areas.
In fact, there are only three total buprenorphine-prescribing doctors for all of the eastern plains and San Luis Valley, a region that constitutes more than one third of Colorado's territory.
A new initiative set to begin this month hopes to change that. That project, run by Jack Westfall, a professor of family medicine at the University of Colorado School of Medicine and senior scholar at the Eugene S. Farley Health Policy Center, will begin training primary care doctors and their teams in 24 rural Colorado counties to administer buprenorphine as part of a holistic strategy to treat opioid abuse.  
The state's overdose data for 2016 are not yet available, so it's unclear what, if any, overall progress has been made. What is clear is that this problem will require a multi-faceted approach across all levels of government if Colorado is to begin turning the corner on this tragic health crisis.