Texas Bill Restricting Abortion Insurance Heads to Gov. Abbott's Desk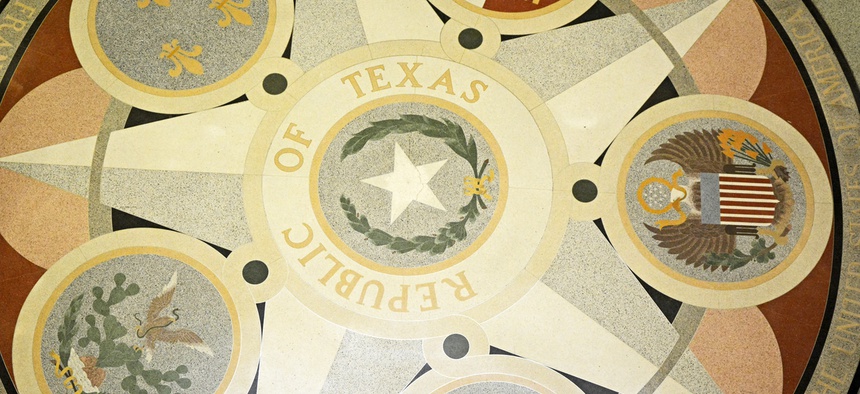 The measure does not provide exceptions in cases of rape or incest.
A bill in the Texas legislature that would restrict insurance coverage for abortion with no exemptions in cases of rape and incest is on its way to Gov. Greg Abbott's desk.
The measure, which requires women to pay an additional premium if they want their health plan to cover non-emergency abortion procedures was approved by the Texas Senate on a 20-10 party line vote late Sunday night.
The bill's author, Republican state Rep. John Smithee, said that the bill he wrote isn't about restricting access to abortion.
"This isn't about who can get an abortion. It is about who is forced to pay for an abortion," Smithee said during debate over the bill in the House.
Ten states already have laws on the books that restrict abortion coverage in all private insurance plans. As in the proposed Texas bill, eight of those states do not make any exceptions to coverage rules even in cases where a woman is pregnant as a result of rape or incest.  
Addressing that feature of the Texas bill during debate in the Senate, state Sen. Sylvia Garcia, a Democrat, advocated for exemptions to the coverage restriction saying the measure would effectively require women to purchase "rape" insurance.
"No woman plans to have an abortion and certainly no woman can plan to be raped, no woman can plan to be attacked by someone she knows in her own family," Garcia said.  
It remains unclear, however, just how big of an impact this bill would have.
According to analysis by the Guttmacher Institute, a research and policy group focused on sexual and reproductive health and rights, 61 percent of women who have private insurance still pay for their abortions out-of-pocket, and only 15 percent of abortion patients used their private insurance to pay for the procedure. Patients may not use the coverage they have for a variety of reasons. Some do not realize their plan covers it, and many do not use their coverage out of concerns for their confidentiality.
Abbott, a Republican, is expected to sign the measure into law.